Choose a location near you
Arranging a funeral on your terms
We will make it easier for you when a relative has passed away.
Fenix Funerals have made it easy to plan and arrange a funeral. We offer a full service which does not compromise on professionalism and quality. Our rates are competitive, affordable and designed to follow your wishes and budget.
We prioritize the personal relationship we have with our customers and recognize that each customer is unique. Whether you want to make most of the planning or leave that to us, we are here to support you every step of the way.
Our reviews
See what our customers have to say
A funeral service to rely on
Easy planning with a fixed price and always with a warm and personal welcome

Approachable and personal
Together with one of our personal advisors we can help arrange a personalized and beautiful tribute following your wishes. We help you through every step of the arrangements including all practical and legal aspects.

Always fixed prices
We understand the value and importance of transparent pricing so you can budget accordingly, therefore we always offer a free quote with pricing of each service with no hidden fees.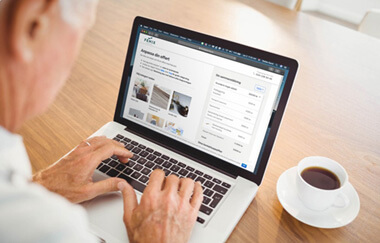 We have simplified funeral arrangements
Visiting our website you can plan a funeral from the comfort of your own home and you can include your family and friends in the decision making. One of our personal advisors is always available to support you. If you prefer a face to face meeting then we can arrange for one of our advisors to meet you at your chosen location.