Fenix Funeral Directors in Pontefract
Trusted and affordable – from £ 995
26 Market Place Pontefract West Yorkshire, Pontefract
(By appointment only)
Contact us today
Our experienced team is ready to help you



Our funeral homes in Pontefract
Fenix Funeral Directors in Pontefract have arranged the funeral services for families who have lost a relative, keeping their dignity and respect front and centre. Whatever your funeral plans for your loved one are, Fenix Funeral Directors in Pontefract can assist. Let us know what type of funeral you need to plan, and we'll take care of the details. As independent funeral directors, we can pay close personal attention to every detail of the funeral. Our funeral packages are flexible, affordable and easy to understand. We are totally transparent with prices, and you know from the start what you are going to pay. Visit our website or give us a call to set up an official appointment and receive an obligation-free quote.
If you have any special requests for the funeral service, all the staff at Fenix Funeral Directors are at your disposal. We will ensure that we find these things, whether you require floral tributes, live music, or even a special hearse for the day.
As independent funeral directors, we pay close attention to the needs of our families, from our first contact up until the end of the funeral service. Let us know if there is anything we can do during this difficult time to make the funeral more memorable and to honour the life of the person you have lost.
When you contact us at Fenix Funeral in Pontefract, you never have to worry about being treated like a "customer". For us, you are a fellow human being who needs support and help in a difficult time. You always get a personal adviser who is by your side through out the process.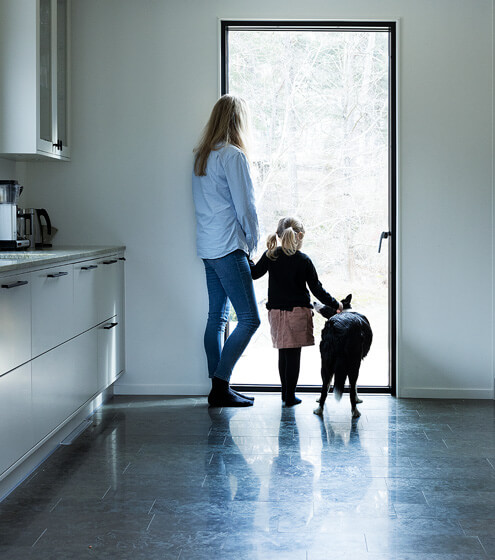 Planning a funeral in Pontefract
Fenix Funeral Directors in Pontefract, West Yorkshire, are always willing and able to assist the local community through our professional service and compassionate demeanour. We plan any funeral regardless of culture, religion or tradition. If you don't want a ceremony, we can also organise a direct cremation. We work with a network of professional funeral partners that, together with our dedicated team, can carry out your funeral plans according to the highest industry standards.
Fenix Funeral Directors are always available to offer kind words and advice when you need it the most. We also offer comprehensive pre-paid funeral plans. These pre-paid funeral plans will cover the cost of the funeral arrangements at the end of your life. Visit our website for more information or to set up a personal appointment. Appointments can be booked online, 24 hours a day.
Meetings by appointment only
We are experts at supporting families to make funeral arrangements, as well as other legal and practical arrangements, online and over the telephone.
However, many of our customers value meeting in person. We can come to you, or meet at one of our private meeting rooms.
Please note that
you must always book an appointment in advance
. You can easily book an appointment by calling us or sending an e-mail.