Fenix Funeral Directors in Leeds
Trusted and affordable – from £ 995
2 Cherry Tree Walk Leeds West Yorkshire, Leeds
(By appointment only)
Contact us today
Our experienced team is ready to help you



Our funeral homes in Leeds
Welcome to Fenix Funeral Directors in Leeds. Fenix Funerals began in 2014 with the idea of simplifying the funeral process, by allowing you to choose and personalise every funeral detail from the convenience of your home, to fit your specific needs, and your budget.
We truly understand how painful this period can be, and we're committed to reducing all your funeral planning worries – so that you can say goodbye with peace of mind.
Whilst a lot of funerals will follow a traditional order of events, we always welcome your unique requests, should you have any. Maybe you'd like a special photo collage arranged, or a unique type of flower arranged, or perhaps a musician should be booked to play a specific song list. Whatever it is… just ask us. At Fenix in Leeds, we appreciate the heartfelt meaning in every detail, and we will do everything we possibly can, to make this ceremony special in the exact way you have in mind.
When you contact us at Fenix Funeral in Leeds, you never have to worry about being treated like a "customer". For us, you are a fellow human being who needs support and help in a difficult time. You always get a personal adviser who is by your side through out the process.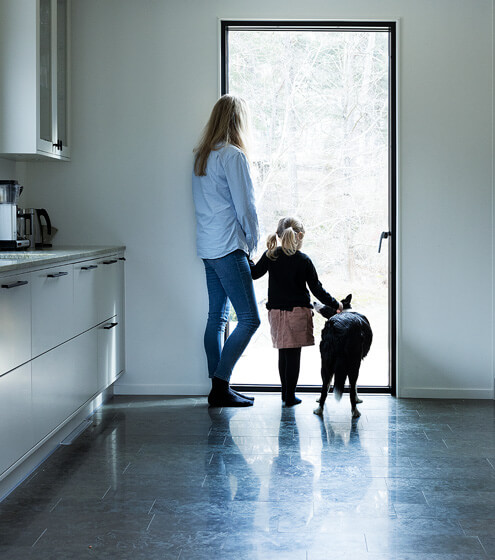 Planning a funeral in Leeds
You may want to arrange a burial, or a cremation, accompanied by a funeral service that is religious, non-traditional, green, or humanist in nature – either way, we know how to meet your every need. Our understanding team is here to offer you free support, advice, and clearly-presented pricing, so that you get a funeral that is right for your circumstances, in the most stress-free way possible.
At Fenix in Leeds, you can make bookings by phone, in-person at our branch, or online - just contact us how it suits you. And if you're part of an organising group, we would be happy to host your first group meeting, to help kickstart your planning process.
At Fenix, you'll get legal support (for matters like estates and wills), as well as our funeral organising services. As the person planning the funeral, you may feel nerves – but rest assured, we're going to take the weight off your shoulders. Our caring advisors are here for your benefit, and we will always prioritise your experience; that means no unnecessary costs, no extra admin.
Meetings by appointment only
We are experts at supporting families to make funeral arrangements, as well as other legal and practical arrangements, online and over the telephone.
However, many of our customers value meeting in person. We can come to you, or meet at one of our private meeting rooms.
Please note that
you must always book an appointment in advance
. You can easily book an appointment by calling us or sending an e-mail.