Fenix Funeral Directors in Kirklees
Trusted and affordable – from £ 995
34 Victoria Street Holmfirth West Yorkshire, Kirklees
(By appointment only)
Contact us today
Our experienced team is ready to help you



Our funeral homes in Kirklees
Welcome to Fenix Funeral Directors in Kirklees. Fenix Funerals opened in 2014, with the simple purpose of giving our clients the best funeral plans possible - and helping you to design a ceremony to fit your own budget, from the security of your own home.
We truly understand the difficulty of dealing with grief, thus we've created a simple and efficient funeral-booking system – so that you can say goodbye with peace of mind.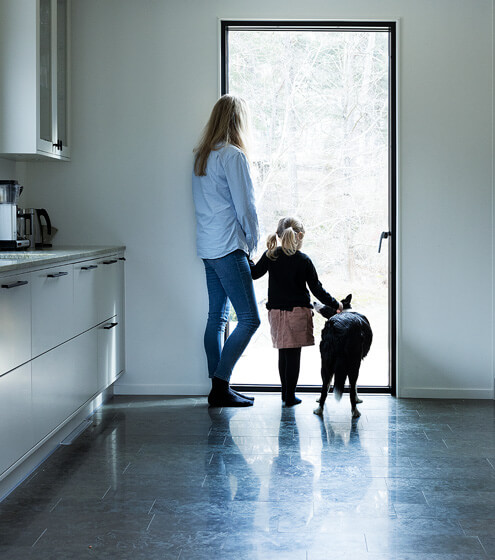 Planning a funeral in Kirklees
Whether you've chosen a religious funeral service or a civil funeral, accompanied by burial or cremation, in a chapel or a non-traditional setting - we're here to help. Our team will listen closely to your needs, while providing you and your loved ones with caring support. Our consultation is always free, and we present our cost structures upfront, so you can book a funeral that suits your situation, and is free from unnecessary costs or admin.
At Fenix in Kirklees, you can book everything via this website, or with a telephone call, or at our local branch – whichever suits you best. And if you've got a a team organising the ceremony together, we'd be happy to initiate your first team meetings, so that everybody feels included in the planning stage.
At Fenix, we'd be happy to be your guide through any legal stuff (including wills and estates), whilst we organise the funeral. If you're doing this for the first time, you may feel nerves – rest assured, we're going to take any weight off your shoulders. Our attentive advisors are here to chat, and their priority is to protect you always - from any unnecessary expenses or admin.
Your Personal Touch
Although most funerals are designed to follow traditions, your personal touch can make the occasion hugely meaningful. Should you have any one-of-a-kind ideas, like a unique musician or a musical playlist, or some special decorations, or artistic flower displays – just ask, we'll assist. At Fenix in Kirklees, we're committed to getting each detail right, so that that your loved one can be honoured in the way that is true to you.

When you contact us at Fenix Funeral in Kirklees, you never have to worry about being treated like a "customer". For us, you are a fellow human being who needs support and help in a difficult time. You always get a personal adviser who is by your side through out the process.
Funeral directors in your area