Fenix Funeral Directors in Keighley
Trusted and affordable – from £ 995
59 North St Keighley, Keighley
(By appointment only)
Contact us today
Our experienced team is ready to help you



Our funeral homes in Keighley
Fenix Funeral Directors work in this area and offer a warm and personal service to families who have recently lost a loved one. As independent funeral directors, we take care to provide compassionate, professional and genuine service. We can organise the venue for the funeral service, coordinate the order of service, and we deal directly with the cemetery or crematorium and make the necessary arrangements for the burial or cremation. Whether you want a traditional service, a religious service or a non-religious memorial, we can assist with your needs.
You can set up an appointment online via the website or give us a call during regular office hours. A funeral director will call you back, and once they have heard what you require, they help and guide you through the funeral process.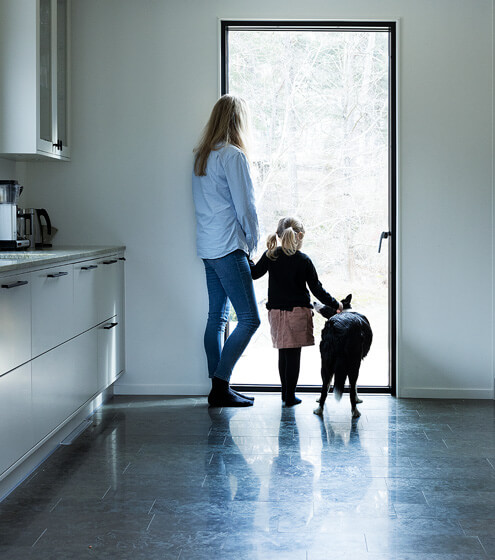 Planning a funeral in Keighley
Fenix Funeral Directors in Keighley are not your average funeral home. Our approach is to provide caring support for families who have recently lost someone special. Our prices are fixed and fully transparent, and that makes the funeral very easy to plan. We are also flexible and can arrange any type of funeral, from simple and quiet to bespoke and extravagant. We give you a personalised quote with the cost of the entire funeral. All our quotations are obligation-free. Once we've agreed on your requirements, you can leave the rest to us. We'll take care of every element surrounding the funeral, including transport, viewing, interment and officiants.
Have a unique funeral service in Keighley
Sometimes our loved ones make their wishes abundantly clear before their passing. We respect these wishes immensely and will make every effort to ensure that their funeral reflects that. Our professional team at Fenix Funeral Directors will discuss your funeral plans, and we will break down all the costs. And if you accept them, we will coordinate the final funeral arrangements.
Fenix Funeral Directors believe that all funerals should be personal and memorable. We know that organising a particular hymn, meaningful floral bouquet, or even a special officiant can mean a great deal to the family and honour the life your loved one lived. Let us take care of the unique, personal touches for you during these difficult times.
When you contact us at Fenix Funeral in
Keighley
, you never have to worry about being treated like a "customer". For us, you are a fellow human being who needs support and help in a difficult time. You always get a personal adviser who is by your side through out the process.