Fenix Funeral Directors in Elland
Trusted and affordable – from £ 995
Elland
Contact us today
Our experienced team is ready to help you



Our funeral homes in Elland
Welcome to Fenix Funeral Directors in Elland, West Yorkshire. Elland is about 13.5 miles south of Bradford and 4 miles south southeast of Halifax. Fenix Funerals was started in 2014 with one key objective—to provide you with guidance and support by helping you plan a heartfelt and dignified farewell in memory of your loved one.
We understand that when families lose a family member or friend, it is a difficult time. A funeral director can assist you with all the funeral arrangements and ensure that the whole process runs smoothly. Our funeral directors are committed to helping you and your family find peace of mind during this trying time.
When someone dies, a classic service format is often preferred, but many individuals may want to incorporate special touches into funeral services. Your loved one was unique, and you can honour their memory in a particular way. With personalised flower arrangements, an item of sentimental value in the coffin, or even special music during specific parts of the service, you can celebrate the unique life of the deceased. Our funeral directors will gladly listen to your particular wishes and ideas to personalise the funeral service and make it into reality.
When you contact us at Fenix Funeral in Elland, you never have to worry about being treated like a "customer". For us, you are a fellow human being who needs support and help in a difficult time. You always get a personal adviser who is by your side through out the process.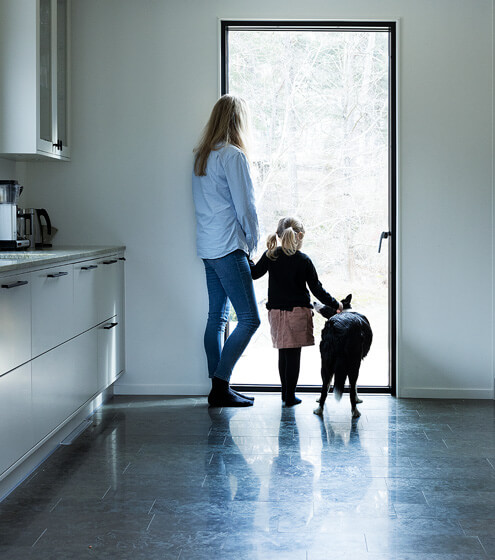 Planning a funeral in Elland
Funeral services can take varying directions depending on religious beliefs, cultural beliefs, and personal preferences. Our team at Fenix Funeral Directors in Elland understands and respects this.
Whether the preferred funeral type is a cremation or burial, a civil or religious funeral ceremony, traditional funeral service, or an alternative contemporary option, our funeral directors will listen to your specific needs and help execute your wishes.
At Fenix Funeral Directors in Elland, West Yorkshire you can contact us over the phone, via our website, or through in-person meetings. If you're looking for some advice to get you started, we can offer you a free consultation. Our pricing is transparent and we always state our prices upfront to help you arrange an appropriate and befitting ceremony for your loved one. There are no additional third-party costs added after the agreed fee. Let our local funeral directors help you feel more at ease during this trying period, so you can focus on planning the farewell that your loved one would want.
Meetings by appointment only
We are experts at supporting families to make funeral arrangements, as well as other legal and practical arrangements, online and over the telephone.
However, many of our customers value meeting in person. We can come to you, or meet at one of our private meeting rooms.
Please note that
you must always book an appointment in advance
. You can easily book an appointment by calling us or sending an e-mail.
Funeral directors in your area