Fenix Funeral Directors in Bingley
Trusted and affordable – from £ 995
146 Main Street Bingley, Bingley
(By appointment only)
Contact us today
Our experienced team is ready to help you
Our funeral homes in Bingley
Fenix Funeral Directors operate from Church Street to York Street, making sure all of Bingley is in good hands when arranging funerals. We can arrange and coordinate the entire funeral service, make all the bookings, and pay for all aspects of the funeral. We give caring support to the families that have placed us in this position of trust. Contact us by phone or the website for more information or if you require assistance during this difficult time. We also offer a range of affordable pre-paid funeral plans that ensure against financial constraints when a member of your family dies.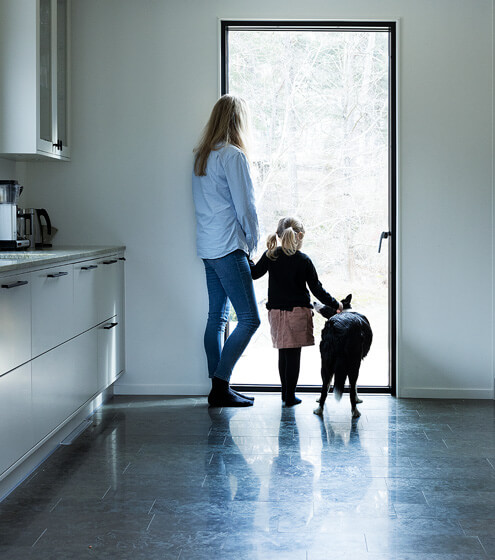 Planning a funeral in Bingley
Fenix Funeral Directors in Bingley, West Yorkshire, offer professional advice, dignity and personal attention to the families that choose our service. We arrange transport from the funeral home to the church, chapel, crematorium or cemetery, and optional extras like flowers and catering. As independent funeral directors in Bingley, we use our insight and expertise to keep the funeral cost low without compromising the funeral arrangements or service quality. Your funeral director will always be available to offer kind words, guidance or assistance when you need it. Visit our website or phone us to set up an appointment. We can make all the arrangements over the phone from the comfort of your own home.
Have a unique funeral service in Bingley
We know that personal touches can mean a great deal to the family, which is why we encourage families to include them during the funeral service. Fenix Funeral Directors in Bingley can arrange for any additions to the order of service that meets your specific needs, including adding music or floral tributes on the day. We also do bespoke funerals that include many special wishes.
All the staff at Fenix Funeral Directors are professional and highly trained. We respect different cultures and will ensure that we accommodate the beliefs of the family and the person we are laying to rest. When you choose Fenix Funeral Directors, you are guaranteed excellent service and a dignified ceremony.
When you contact us at Fenix Funeral in
Bingley
, you never have to worry about being treated like a "customer". For us, you are a fellow human being who needs support and help in a difficult time. You always get a personal adviser who is by your side through out the process.