Fenix Funeral Directors in Chichester
Trusted and affordable – from £ 995
35 North Street Chichester West Sussex, Chichester
(By appointment only)
Contact us today
Our experienced team is ready to help you



Our funeral homes in Chichester
At Fenix Funeral Directors in Chichester, we know how difficult the death of a loved one can be, especially arranging the funeral service when you are still grieving. That is why we are here with our experienced and compassionate team, who work with a single goal in mind: to provide you with the support you want as you bid your final farewell to your loved one.
We understand how challenging times of loss can be; thus, we provide the best funeral services so everything goes as peacefully and smoothly as possible. Therefore, say goodbye to your loved one with peace of mind, with the satisfaction that your and your loved one's final wishes are respected and executed with the highest dignity and empathy.
Here at Fenix Funeral Directors in Chichester, we believe in honesty, reliability, and transparency, and through these values, we understand that every funeral is different and unique. So for that, we strive to provide you with the most professional services to bid farewell to your loved one.
A funeral director is responsible for directing, overseeing, and coordinating all the aspects of your loved one's funeral services, including preparing the deceased body, services, visitation, cremations, and burials. At the same time, they provide advice and caring support to the friends and family of the deceased.
Not only that, your funeral director will provide you with all the knowledge about legalities and the process after the death of someone; they will also meet with friends and family to discuss the time and nature of funeral arrangements. They are also trained on how to ask the right questions so that the family can grieve in peace. Also, they understand how complicated this process can be and provide you with all the support needed.
It is also part of the duties of a funeral director to discuss the various options and preferences for remaining disposition with the friends and family, explaining the cost of the funeral arrangements.
Furthermore, they coordinate all the practical arrangements, so you do not have to run here and there without knowing what to do. Funeral directors also oversee the issuance of obituaries, death notices, and all the related legal paperwork for government agencies, preferred newspapers, or any other media. They do all this in an orderly and timely manner and constantly communicate with the family, giving them all the necessary and accurate information.
Our funeral directors at Fenix have years of experience and are trained in all the processes required for smooth funeral services. So rest assured that you have contacted the right services.
The life you will be celebrating deserves complete respect and fulfilment. This is why at Fenix, we wish to celebrate your loved one's life and personality by adding special unique and personal touches to provide honour to their memory professionally and sincerely.
Small additions can add sentimental value if done with sincerity, and your loved ones deserve a beautiful final ceremony to celebrate their lives. That is why little things like their favourite flowers, playing a song they held dear, or placing an heirloom in their casket will make all the difference in the world. It will also provide the funeral attendees added comfort and recall the happy memories with the deceased.
Here at Fenix, we know how important all these seemingly minor details can be; just the tiniest thing, like the colour of a flower, can have sentimental value for loved ones. Therefore, you can trust us at Fenix, and our devoted team is here to carry out all your envisioned wishes.
When you contact us at Fenix Funeral in Chichester, you never have to worry about being treated like a "customer". For us, you are a fellow human being who needs support and help in a difficult time. You always get a personal adviser who is by your side through out the process.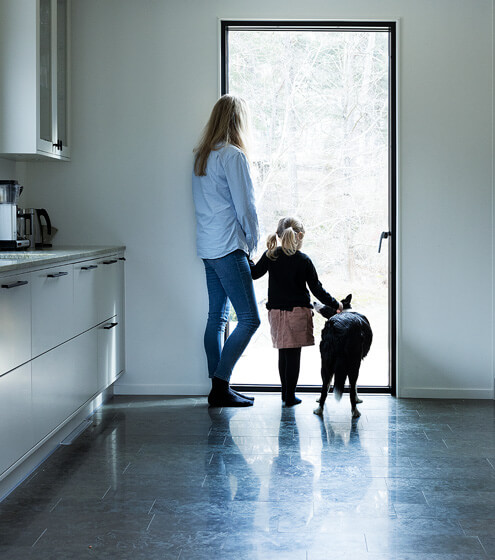 Planning a funeral in Chichester
We have been serving the town of Chichester for several years and are among the most relied upon funeral directors in the region. You do not have to worry about guidance and support because we believe in giving our clients the best service. That is why all our services are tailored to celebrate the life of your lost loved one.
To make sure that the funeral services are meaningful and peaceful, we will sit with you and discuss your wishes for the funeral and how we can make them happen in the best way possible. Our team at Fenix Funeral Directors is experienced in arranging all kinds of funerals. Whether it is a religious ceremony or traditions, a humanist ceremony or something contemporary, or if you want an unattended and peaceful cremation. We provide you with everything to help you cope and support you through this painful time.
We also provide free advice and make sure that all the prices are transparent, so you can be at ease while planning a suitable ceremony during these difficult times, and we provide it in as stress-free a manner as we can.
What's more, you can rest easy because at Fenix we not only take booking by meeting with us at one of your branches, but we also take bookings over the website, or through the phone. Therefore, you can choose whichever method feels more suitable and feasible. If most of your family members will collectively oversee the funeral, we will host team meetings to involve everyone during funeral arrangements better.
Fenix Funeral Directors in Chichester will help you through the process of all legalities step-by-step, while our experienced and dedicated team will be working to arrange the funeral logistics. We know the overwhelming feeling that comes with organizing a funeral. It is not something that you are used to. Therefore, with us, you can rest assured because we will make the whole process as straightforward and painless as possible.
Our team at Fenix is quite patient and fully understands what families are going through when they organize services like these. Therefore, we provide the answers to all your queries at your pace, as we believe it is our professional duty to safeguard all your interests. This belief is evident in our transparency, zero unnecessary costs, a hassle-free service down the line.
Meetings by appointment only
We are experts at supporting families to make funeral arrangements, as well as other legal and practical arrangements, online and over the telephone.
However, many of our customers value meeting in person. We can come to you, or meet at one of our private meeting rooms.
Please note that
you must always book an appointment in advance
. You can easily book an appointment by calling us or sending an e-mail.