Fenix Funeral Directors in Woking
Trusted and affordable – from £ 995
40-42 Commercial Way Woking, Woking
(By appointment only)
Contact us today
Our experienced team is ready to help you
Our funeral homes in Woking
Welcome to Fenix Funeral Directors in Woking. Fenix Funerals was established in 2014 with the purpose of easing the mourning period, by helping you create a personalised funeral ceremony at a fixed cost, from the convenience and sanctity of your own home.
We truly know how difficult it is to face a bereavement, so we're dedicated to making this experience as painless as it can be – for you to say goodbye with peace of mind.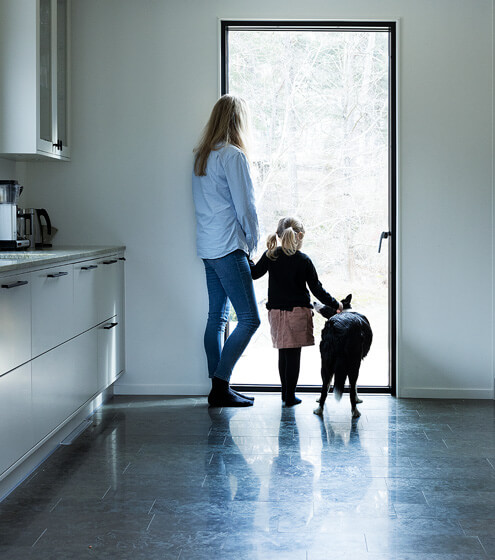 Planning a funeral in Woking
Whether you need to plan a civil funeral or a religious funeral, non-traditional or traditional, with burial or cremation, our caring advisors are here to listen to your every want and need, whilst providing you with any support you require during this process. We offer our recommendations and guidance for free, and we present all costs clearly, to help you arrange a funeral service that is appropriate for your circumstances, in the most stress-free manner possible.
At Fenix in Woking, you can call us to make your funeral bookings, or use our webpage, or arrange to meet us in-person – whichever method works for you. If you have an organising committee handling the planning, we can facilitate by starting group meetings, in order for everyone to feel involved.
At Fenix, we'll help you with each of the legal steps, along with organising the funeral service. If it's your first experience with this topic, it can feel daunting – rest assured, we're here to make each decision as straightforward for you as possible. Our patient team will work at your own speed, and it is our dedicated duty to keep you protected from any unwanted costs or hassles.
Special Wishes
Whilst funeral ceremonies tend to follow a familiar pattern most of the time, we always welcome your unique ideas. Whatever special wishes you have for the funeral service, regarding everything from songs, to flower choices, photo display styles, and anything else – just ask, we'll assist. At Fenix in Woking, we know the importance of getting the details right, and we are committed to honouring this day in your own special way.

When you contact us at Fenix Funeral in Woking, you never have to worry about being treated like a "customer". For us, you are a fellow human being who needs support and help in a difficult time. You always get a personal adviser who is by your side through out the process.