Fenix Funeral Directors in Surrey Heath
Trusted and affordable – from £ 995
Surrey Heath
Contact us today
Our experienced team is ready to help you
Our funeral homes in Surrey Heath
Welcome to Fenix Funeral Directors in Surrey Heath. Fenix Funerals opened in 2014 with a simple aim - to ease this mourning period for you, by helping you personalise each aspect of the funeral from the privacy of your home, in order to suit your exact circumstances, and your budget.
We know how difficult this time of bereavement can be, so we dedicate ourselves to making the planning process as painless as it can be – for you to say goodbye with peace of mind.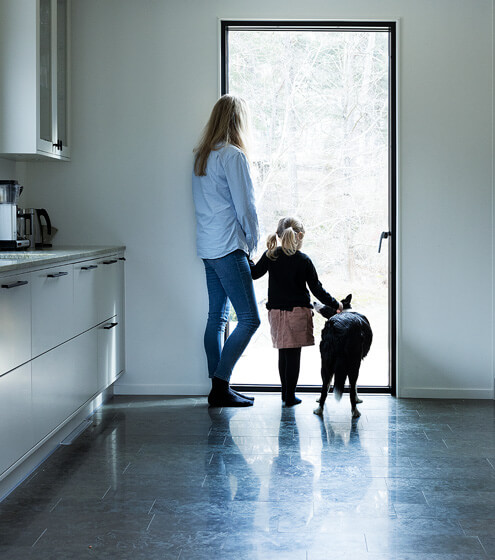 Planning a funeral in Surrey Heath
Whatever you have planned, be it a traditional or non-traditional funeral, with a civil or religious ceremony accompanying it, and a standard burial, or a cremation, our caring team are here for you. They will give you and your loved ones all the support you might need in this trying time, as well as free advice and consultation, and clearly-presented price structures, to help you plan a funeral that meets your requirements, in the most stress-free manner possible.
At Fenix in Surrey Heath, we'll take your funeral bookings via a phone call, with a meeting, or via our website – you choose how. If there's a group making the funeral plans, we can start team meetings, so that everybody in the group can feel included.
At Fenix, we can help you with any of the legal stuff, whilst we're busy organising. If it's your first experience hosting this kind of event, it may feel overwhelming – rest assured, we'll make this a straightforward process. Our patient team works at your exact pace, and they always prioritise your interests; this means no unnecessary complications or hidden costs.
Individual Requests
Though most funerals follow a recognisable format, your unique individual requests are always welcome. Personal touches add a lot of meaning for the other attendees, so please share any wishes you have in mind, regarding everything from flowers, to music, items to be displayed, or anything else. At Fenix in Surrey Heath, we value the details, as we are committed to honouring this day in the way that means the most to you and your loved ones.

When you contact us at Fenix Funeral in Surrey Heath, you never have to worry about being treated like a "customer". For us, you are a fellow human being who needs support and help in a difficult time. You always get a personal adviser who is by your side through out the process.