Fenix Funeral Directors in Haslemere
Trusted and affordable – from £ 995
20 High Street Haslemere, Haslemere
(By appointment only)
Contact us today
Our experienced team is ready to help you



Our funeral homes in Haslemere
Welcome to Fenix Funeral Directors in Haslemere, where we can help you plan a funeral with dignity and understanding. Located near to the South Downs National Park, Haslemere in Surrey is surrounded by spectacular countryside. Wherever you live in this small and pleasant town, whether in Shottermill, Camelsdale or anywhere else, please get in touch with us today. We will help with all the funeral details you are planning during this emotional time for you and your family.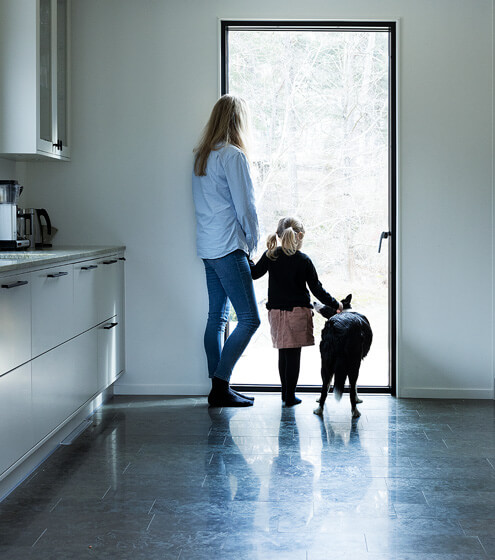 Planning a funeral in Haslemere
At Fenix Funeral Directors in Hazelmere we understand how difficult it can be to arrange a funeral for someone you have lost. That's why we provide a compassionate and professional service where we will take care of all the details for you, so you can enjoy peace of mind knowing that we will help you plan the perfect tribute.
We can try to answer any of your questions, and our advice and guidance are always free. Our prices are transparent, and we will never charge you any unexpected fees. We want all our funerals to be as stress-free and straightforward as possible for your peace of mind.
Would you like to plan a traditional church funeral? Perhaps you have something less conventional in mind? Whatever you want, we can arrange it and oversee all the funeral plans. You can make all the funeral arrangements over the phone or visit our Hazelmere funeral directors and speak with a funeral director in person.
We have good relationships with many churches, chapels and cemeteries in the area, as we have organised many funerals in Hazelmere, Surrey. We can assist you with any questions you may have regarding a particular church in the area. If you are unsure where to hold the funeral service, we can also assist. Alternatively, you may already know what you want. In this case, just let us know the details, and we will take care of everything so you can reflect and relax.
Have a unique funeral service in Haslemere
At Fenix Funeral Directors in Haslemere, we want to make sure the funeral you are planning for your loved one is how you imagined it to be in every way. That means if you have any special requests, please just let us know, and we will take care of them for you. You may want to plan a pastoral service or beautiful floral tributes. Perhaps you are thinking of a meaningful theme with decorations or you want to display a personal item during the funeral service. Whatever you want for the funeral, nothing is too much trouble for our funeral directors. We can help you plan a wonderful service and take care of all the details for you.
When you contact us at Fenix Funeral in
Haslemere
, you never have to worry about being treated like a "customer". For us, you are a fellow human being who needs support and help in a difficult time. You always get a personal adviser who is by your side through out the process.