Fenix Funeral Directors in Farnham
Trusted and affordable – from £ 995
4 Castle Street Farnham Surrey, Farnham
(By appointment only)
Contact us today
Our experienced team is ready to help you



Our funeral homes in Farnham
A warm hello from Fenix Funeral Directors in Farnham, Surrey. Since 2014, we have endeavoured to help grieving individuals organise a professional funeral service.
We have a wonderful team of funeral directors in Farnham, Surrey, that work towards making your loved one's final journey a memorable one. We take all the anxiety and stress off your plate by arranging the funeral service for you with handpicked choices, the highest standard of service, and affordable prices. While we plan, you can be with your loved ones and cater to their specific needs. You can reflect and recharge, and on the day of the funeral, you will be grateful and proud that we have dealt with the arrangements allowing you to say the best goodbye.
Everyone wishes to bid farewell to a departed soul in the best possible manner. After all, it is an opportunity to celebrate their legacy and reminisce about all the lovely moments you spent with them.
Whether it is special flowers, music arrangements, or a unique tradition that runs in your family, we will take care of such needs. Our local funeral directors understand the significance of such gestures, and we ensure that we meet your specific requirements down to a tee.
When you contact us at Fenix Funeral in Farnham, you never have to worry about being treated like a "customer". For us, you are a fellow human being who needs support and help in a difficult time. You always get a personal adviser who is by your side through out the process.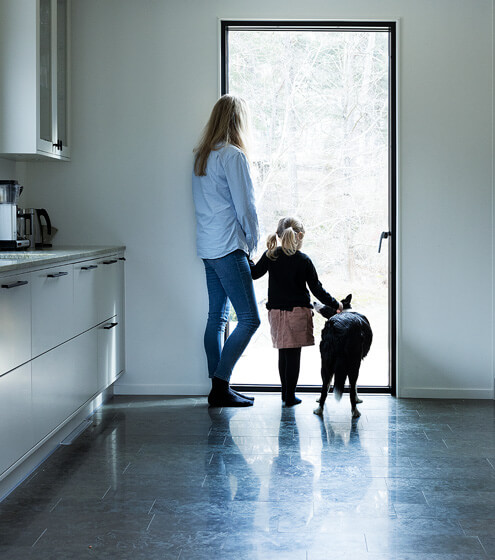 Planning a funeral in Farnham
There is no standard funeral service—they can be traditional, religious, or civil ceremonies. We are aware of such dynamics and provide free consultation for your preferred type of service. We help you save on funeral costs, make the process a hassle-free affair, and ensure you get what you need.
We understand that arranging a funeral service at a time of grief is not easy for you. At this sorrowful moment, our professional funeral directors will ensure that you get to give the best goodbye. Everything will be handled by the local funeral director, from getting a doctor's certificate to looking for a funeral home.
Our trained staff members will take care of all your needs in a sensible and sensitive manner. You can get in touch with us on the phone, by email, or by paying a visit to one of our Farnham funeral directors.
Meetings by appointment only
We are experts at supporting families to make funeral arrangements, as well as other legal and practical arrangements, online and over the telephone.
However, many of our customers value meeting in person. We can come to you, or meet at one of our private meeting rooms.
Please note that
you must always book an appointment in advance
. You can easily book an appointment by calling us or sending an e-mail.