Fenix Funeral Directors in Wallsend
Trusted and affordable – from £ 995
22 Station Road North Newcastle upon Tyne Tyne & Wear, Wallsend
(By appointment only)
Contact us today
Our experienced team is ready to help you



Our funeral homes in Wallsend
Welcome to Fenix Funeral Directors in Wallsend, where we will help you to plan the perfect funeral with dignity and respect. We have many years of experience planning funerals in Wallsend, and we will be with you throughout the planning process to help you arrange your tribute exactly the way you want to.
We provide a flexible service at Fenix Funeral Directors with set funeral plans or fully bespoke funerals. Whatever type of funeral you want, we are here to help you during what can be a challenging and difficult time.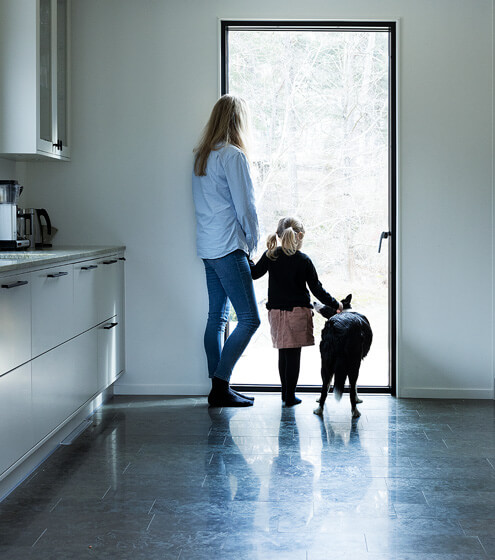 Planning a funeral in Wallsend
Wallsend, which got its name from being located at the end of Hadrian's Wall, has many options to choose from when you are planning a funeral. However, sometimes the planning process can be a bit overwhelming, especially if this is your first time arranging a funeral. Wherever you live in this pleasant borough of North Tyneside, which is located just over three miles from Newcastle city centre, contact us today to start making your plans.
At Fenix Funeral Directors, we can help you to plan your funeral at a church or chapel in Wallsend if you are planning a traditional funeral. However, we can also help to plan a non-religious funeral or a funeral for a different religion if you prefer. It's completely up to you, and we are here to help you make all the arrangements no matter what type of funeral you want. Wherever you are based, whether that is near to High Street, Hadrian Road, Park Road or somewhere else, we will help you to plan the perfect tribute with dignity and respect.
One of the things that we always ensure is that our pricing is fully transparent. We can provide you with a prepaid funeral plan, and our rates are competitive. We will never charge you extra funeral costs that you are not expecting, and we will always be clear on the price to avoid any unpleasant surprises. So you can go ahead and start making funeral arrangements with complete peace of mind.
We also provide you with different options for arranging the funeral at Fenix Funeral Directors. For example, you can plan everything from the privacy of your own home if you want to. Alternatively, you may prefer to visit us to speak to a funeral director in person. Whatever you choose, we're happy to assist you and our advice is always free.
Have a unique funeral service in Wallsend
One of the things that we often help people with at Fenix Funeral Directors is added extras that help to make the funeral extra special. You may or may not have any special wishes in mind, but if you do, please just let us know so we can ensure everything is as you want it to be.
What do these involve? Some popular special wishes include arranging for a favourite song to be played, preparing some unique decorations or requesting that a personal object is displayed during the service. Whatever you need, please just let us know.
When you contact us at Fenix Funeral in
Wallsend
, you never have to worry about being treated like a "customer". For us, you are a fellow human being who needs support and help in a difficult time. You always get a personal adviser who is by your side through out the process.