Fenix Funeral Directors in South Shields
Trusted and affordable – from £ 995
South Shields
Contact us today
Our experienced team is ready to help you



Our funeral homes in South Shields
Fenix Funeral Directors in South Shields is committed to helping you and your family plan a special funeral for your loved one. As experienced funeral directors with years of experience and first-hand knowledge of how challenging the family funeral planning process can be, we want to assist you through this difficult time.
No matter where you are located in the coastal town of South Shields, we can offer our funeral planning to you. We serve South Shields and neighbouring areas, including the picturesque seaside towns on Whitley Bay, North Shields and Tynemouth. Please get in touch with our dedicated, compassionate team today to discuss your funeral planning needs. We will do everything we can to make the process as stress-free as possible.
During this challenging period in which you are experiencing the loss of a loved one, we sincerely send you our best wishes and condolences. We pride ourselves on helping all our customers achieve the funeral service they envision. Whether you have a special request for floral arrangements or special ideas for the funeral itself, we will help them become a reality. At Fenix Funeral Directors in South Shields, we are on-hand to discuss any finer details and any questions you may have.
When you contact us at Fenix Funeral in South Shields, you never have to worry about being treated like a "customer". For us, you are a fellow human being who needs support and help in a difficult time. You always get a personal adviser who is by your side through out the process.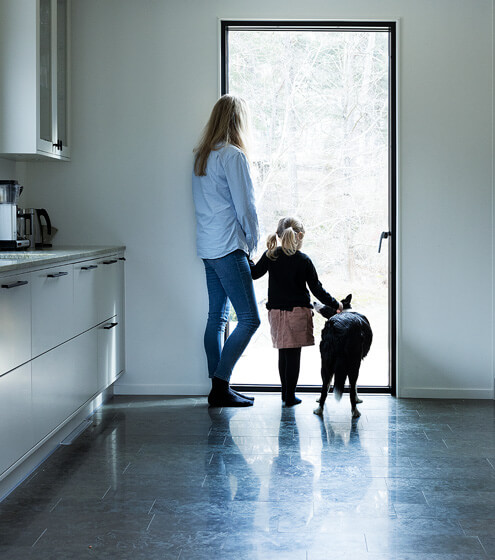 Planning a funeral in South Shields
If you are planning a funeral service for a family member, we can help fulfil your wishes. Since 2014, we have worked with the local community to deliver funeral plans unique to them and the person they wish to honour. Our extensive knowledge of the South Shields area and affiliation with its striking churches, peaceful chapels and cemeteries enable us to help with every step from the service itself to burial or cremation.
People in South Shields often turn to Fenix Funeral Directors when they require funeral planning help because we've built a reputation based on reliability and professionalism. We will always be transparent from beginning to end and provide clear prices alongside a dedicated approach to planning the funeral you have in mind.
Meetings by appointment only
We are experts at supporting families to make funeral arrangements, as well as other legal and practical arrangements, online and over the telephone.
However, many of our customers value meeting in person. We can come to you, or meet at one of our private meeting rooms.
Please note that
you must always book an appointment in advance
. You can easily book an appointment by calling us or sending an e-mail.