Fenix Funeral Directors in Newcastle
Trusted and affordable – from £ 995
51 St Georges Terrace Newcastle upon Tyne Tyne & Wear, Newcastle City
(By appointment only)
Contact us today
Our experienced team is ready to help you
Our funeral homes in Newcastle City
Welcome to Fenix Funeral Directors in Newcastle. Fenix Funerals opened in 2014 with the aim of improving our clients' funeral experiences, by allowing you to book everything from your own home, in a way that fits your requirements and your finances.
We understand the pain you're going through right now, so we've made our booking system as uncomplicated as possible – because everyone should say goodbye with peace of mind.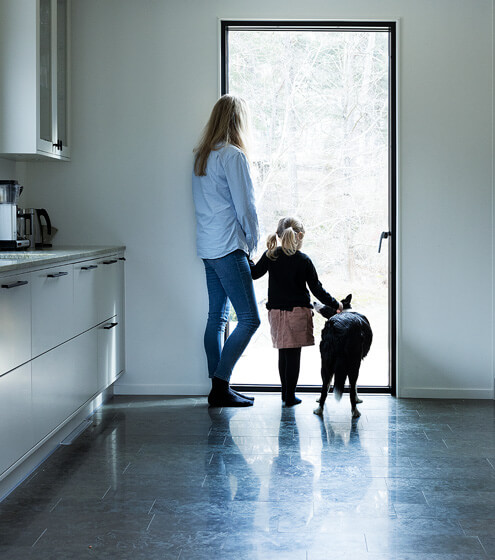 Planning a funeral in Newcastle
Whether you are considering cremation or a classic burial, along with a religious funeral service, a civil ceremony, a humanist funeral, or a green funeral service - we will listen to your exact needs, and give you the support you require. Our caring advisors can provide advice, guidance, and free quotes, so that you can plan a suitable funeral, and be free from unwanted expenses and unnecessary admin.
At Fenix in Newcastle, we can offer you a phone-based, web-based, or face-to-face booking process – it just depends on what you prefer. And if you're part of an organising committee, let us help by hosting your committee meeting, so that everyone is able to voice their ideas.
At Fenix, we can carefully guide you through the complicated legal stuff (including estates and wills), while we're managing the funeral plans. You might be dealing with funeral admin for the first time in your life, and it is understandable if it feels stressful – but rest assured, we are here to take the weight off your shoulders. It will always be our priority to protect your interests – that means no extra costs, no extra worries.
Unique Requests
Regardless of the traditions you may have seen at other funerals, this funeral ceremony is all about you, your loved ones, and what you find meaningful. So whatever personal touches you wish to add, like placing favourite possessions atop the coffin, having one-of-a-kind flower decorations made, choosing particular songs for the right moments, or anything else – just ask, and we'll help. At Fenix in Newcastle, the most important thing is you, your family, and the traditions that you value.

When you contact us at Fenix Funeral in Newcastle City, you never have to worry about being treated like a "customer". For us, you are a fellow human being who needs support and help in a difficult time. You always get a personal adviser who is by your side through out the process.