Fenix Funeral Directors in Wrexham
Trusted and affordable – from £ 995
53 Hope Street Wrexham, Wrexham
(By appointment only)
Contact us today
Our experienced team is ready to help you



Our funeral homes in Wrexham
Welcome to Fenix Funeral Directors in Wrexham. Fenix Funerals began in 2014 in order to make funeral arrangements simple for you, by enabling you to book everything online, at reasonable, fixed prices, to meet the needs of you and your loved ones.
We know the pain of going through bereavement, so we have created a booking system that is completely stress-free – because you deserve to say goodbye with peace of mind.
While funerals are often designed to follow traditions, that doesn't always have to be the case. Whatever personal touches you want to add, when it comes to decorations, flower arrangements, dress code, music, or anything else – just let us know. At Fenix in Wrexham, we respect the value you place in every detail, and we are committed to helping you honour your loved one in whatever way is best for you.
When you contact us at Fenix Funeral in Wrexham, you never have to worry about being treated like a "customer". For us, you are a fellow human being who needs support and help in a difficult time. You always get a personal adviser who is by your side through out the process.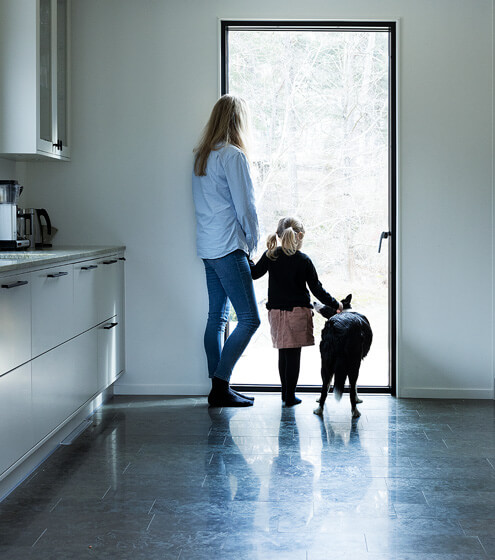 Planning a funeral in Wrexham
Whether you're planning a religious, non-religious, humanist, civil, or green funeral – we're here to help you. Our caring advisors will do everything possible to match your specific requirements, including free recommendations, free quotes, and free tailored advice, so that you can arrange a funeral that is right for your family, and be freed from unwanted costs or paperwork.
At Fenix in Wrexham, you make your bookings however it suits you – you can phone us, visit us for a chat, or book everything online. And if the funeral is being overseen by a whole family or a group of friends, we can help facilitate, by hosting a discussion, so that everybody in your group can share their ideas.
At Fenix, we're qualified to simplify the legal steps for you (including wills and estates), whilst also overseeing the funeral. You may be in this position for the first time, and it's only normal to feel overwhelmed – however, nothing will be complicated once we're onboard. Our attentive staff will answer every question you have, and we'll always make sure that you are protected – this means reducing your worry-load and expenses in every way.
Meetings by appointment only
We are experts at supporting families to make funeral arrangements, as well as other legal and practical arrangements, online and over the telephone.
However, many of our customers value meeting in person. We can come to you, or meet at one of our private meeting rooms.
Please note that
you must always book an appointment in advance
. You can easily book an appointment by calling us or sending an e-mail.