Fenix Funeral Directors in Newton Le Willows
Trusted and affordable – from £ 995
135 High Street Newton le Willows Merseyside, Newton Le Willows
(By appointment only)
Contact us today
Our experienced team is ready to help you



Our funeral homes in Newton Le Willows
Welcome to Fenix Funeral Directors in Newton-Le-Willows, where we will help you plan a funeral for your loved one with complete peace of mind. Wherever you live in the Merseyside town, including Wargrave and Collins Green, contact us today to find out how we can help you to plan your loved one's funeral. At Fenix Funeral Directors, we provide a personal and professional service. We will use our expert local knowledge and many years of experience to help you plan the perfect tribute with complete peace of mind.
Do you have any special requests in mind for the funeral you are planning? Many people have special wishes, and at Fenix Funeral Directors in Newton-Le-Willows, we are happy to assist with any of these. For example, you might want to arrange for a special pastoral service, or perhaps you want a favourite song played during the service. We can also help you with floral tributes and displays of personal items. Whatever you need, please let us know, and our experienced funeral directors will be pleased to help.
When you contact us at Fenix Funeral in Newton Le Willows, you never have to worry about being treated like a "customer". For us, you are a fellow human being who needs support and help in a difficult time. You always get a personal adviser who is by your side through out the process.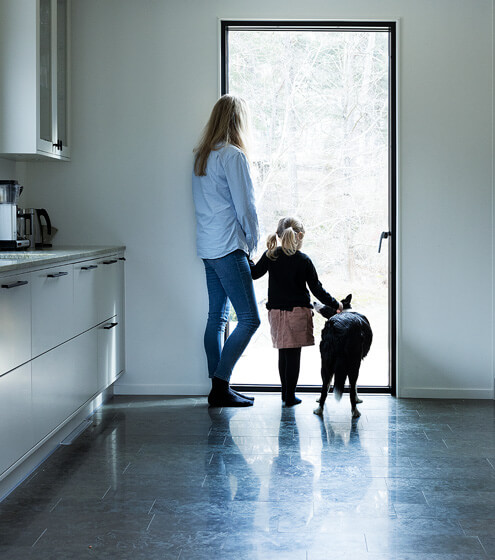 Planning a funeral in Newton Le Willows
The process of planning a funeral can be a difficult one for many people. Not only is it an emotional time, but the whole process can seem overwhelming with so many decisions to make. At Fenix Funeral Directors in Newton-Le-Willows, we aim to make it as easy as possible for you and your family so that you can plan the perfect tribute with complete peace of mind. Our experienced and helpful funeral directors provide a compassionate service, and they will be with you the whole way through. You can contact us over the phone to discuss your requirements or come to one of our funeral homes to speak with someone in person. However you would prefer to plan the funeral, we are here to help you.
We can help to plan any type of funeral you want for your loved one. That may be a traditional church funeral, but we can also help you plan a funeral for another religion or a completely bespoke funeral. If you know what you want already, just let us know, and we will take care of all the details. Alternatively, if you are unsure where to begin, contact us to talk through your options. We have good connections with many churches, chapels and cemeteries in Newton-Le-Willows and the surrounding areas. If you want to find out about any of these, or you have any questions, we can provide you with advice and guidance throughout the funeral planning process.
Meetings by appointment only
We are experts at supporting families to make funeral arrangements, as well as other legal and practical arrangements, online and over the telephone.
However, many of our customers value meeting in person. We can come to you, or meet at one of our private meeting rooms.
Please note that
you must always book an appointment in advance
. You can easily book an appointment by calling us or sending an e-mail.