Fenix Funeral Directors in Bootle
Trusted and affordable – from £ 995
51 Walton Vale Liverpool Merseyside, Bootle
(By appointment only)
Contact us today
Our experienced team is ready to help you



Our funeral homes in Bootle
Fenix Funeral Directors in Bootle offers a caring and professional service to assist you with all the funeral arrangements. Whether you want to celebrate the deceased's life with a traditional service or say a grand goodbye with family and friends in a more contemporary way, we will help you. Get in touch with our family-run independent funeral directors in Bootle, who will show you the utmost respect during these sad and strange days. We will give you all the information you need. Our funeral directors will discuss the funeral and third-party costs openly, making it easier to know what to expect when arranging a funeral.
Contact our team at Fenix Funeral Directors in Bootle, Liverpool, to take you through the additional extras you can include in your loved one's sermon. It could be anything from flowers to music or using private chapels to commemorate the deceased's life and memories. Funeral plans often have many unique elements, and even though you might not think something is possible, discuss it with our team in advance, and we will try our best to find a way to make it work. Our funeral directors and highly trained staff will upkeep your and your loved one's last wishes to the highest degree. Set up an appointment, and we will come to visit you to discuss the integrities of including personal memories and symbolism in the funeral service.
When you contact us at Fenix Funeral in Bootle, you never have to worry about being treated like a "customer". For us, you are a fellow human being who needs support and help in a difficult time. You always get a personal adviser who is by your side through out the process.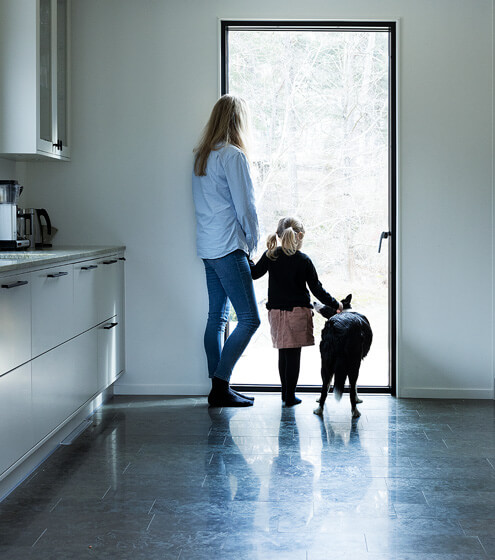 Planning a funeral in Bootle
Planning a funeral can be daunting and extremely emotional. It is easy to feel overwhelmed with what lies ahead and the details you need to attend to. We offer guidance and our good faith in all the funeral arrangements. Fenix Funeral Directors in Bootle know the local community, and therefore, the funeral service will feel as intended – compassionate and close to home. Our full range of funeral services will cover your exact need. Not only do we assist in the funeral plans, but you can also get in touch to set up a pre-paid funeral plan. A Fenix Funeral Director in your area is there for you during these difficult times. Trust us to plan a personal and dignified send-off that helps your family mourn the way they should – without distraction. We arrange all types of funerals.
Meetings by appointment only
We are experts at supporting families to make funeral arrangements, as well as other legal and practical arrangements, online and over the telephone.
However, many of our customers value meeting in person. We can come to you, or meet at one of our private meeting rooms.
Please note that
you must always book an appointment in advance
. You can easily book an appointment by calling us or sending an e-mail.