Fenix Funeral Directors in Rainham
Trusted and affordable – from £ 995
21 High Street Rainham, Rainham
(By appointment only)
Contact us today
Our experienced team is ready to help you



Our funeral homes in Rainham
Welcome to Fenix Funeral Directors in Rainham. Fenix Funerals started in 2014 with a clear mission - to make this experience better for you, by helping you arrange a funeral ceremony within a fixed budget, according to your wants and needs, and from the convenience of your own home.
We know how difficult this time can be, so we are committed to making the funeral-organising process as simple and painless as possible - because you deserve to say goodbye with peace of mind.
Though many funeral services follow a familiar format, you're always welcome to make any additional requests. Personal touches obviously add a lot of meaning to a ceremony, so if you'd like any sentimental objects to be put on display, or you have specific music choices, or a type of flower you might love, or anything else – we'll take your lead. At Fenix in Rainham, we're all about getting the details right, so that this day is meaningful in your own unique way.
When you contact us at Fenix Funeral in Rainham, you never have to worry about being treated like a "customer". For us, you are a fellow human being who needs support and help in a difficult time. You always get a personal adviser who is by your side through out the process.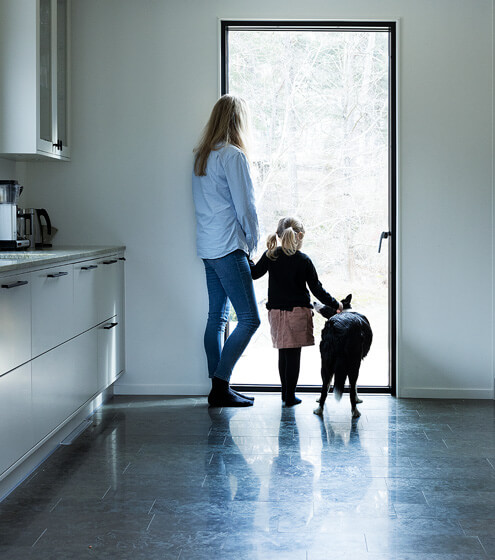 Planning a funeral in Rainham
Whether you are planning a cremation or a classic burial, along with a religious or civil ceremony, non-traditional or traditional, our caring team is here to listen to your every request, and offer you the support you may need right now. Our advice always comes for free, and we offer a cost-breakdown upfront, so that you can create a suitable funeral for your circumstances, without worries of unforeseen costs down the line.
At Fenix in Rainham, you're able to make bookings in person with a member of the Fenix team, with a phone call, or at our branches – choose what works for you. If you're organising the funeral ceremony with a team, we can create team conversations, so that everybody gets to have their say.
At Fenix, we 're happy to advise you through the legal steps, while we arrange the funeral logistics. It may be your first time planning this kind of event, and feeling overwhelmed is natural – rest assured, we're here to help with every decision. Our attentive staff are always available to answer your questions, and we dutifully make sure that you are protected from unnecessary spending or complications.
Meetings by appointment only
We are experts at supporting families to make funeral arrangements, as well as other legal and practical arrangements, online and over the telephone.
However, many of our customers value meeting in person. We can come to you, or meet at one of our private meeting rooms.
Please note that
you must always book an appointment in advance
. You can easily book an appointment by calling us or sending an e-mail.