Fenix Funeral Directors in Hitchin
Trusted and affordable – from £ 995
14 High Street Hitchin Herts, Hitchin
(By appointment only)
Contact us today
Our experienced team is ready to help you



Our funeral homes in Hitchin
Fenix Funeral Directors in Hitchin value the town and its people, and we provide caring and expert funeral services to local families, as well as affordable pre-paid funeral plans. Our team can arrange a complete funeral service with competence and compassion, and we organise any additional extras you may require.
When you visit our website, there is a contact form to complete. A professional funeral director will get in touch at a time that best suits your schedule and needs.
Fenix Funeral Directors in Hitchin take pride in creating personal and memorable funeral services that honour the individuality of the loved one you have lost. We can organise flowers, music, decor, catering and even a special hearse for you on the day. Some of the personal touches you may wish to add are very simple, such as burying your loved one in a favourite outfit or including a loving note tucked into their pocket. These small touches provide comfort during the healing process. Let us know if there is anything our professional funeral directors can do to serve you and your family.
When you contact us at Fenix Funeral in Hitchin, you never have to worry about being treated like a "customer". For us, you are a fellow human being who needs support and help in a difficult time. You always get a personal adviser who is by your side through out the process.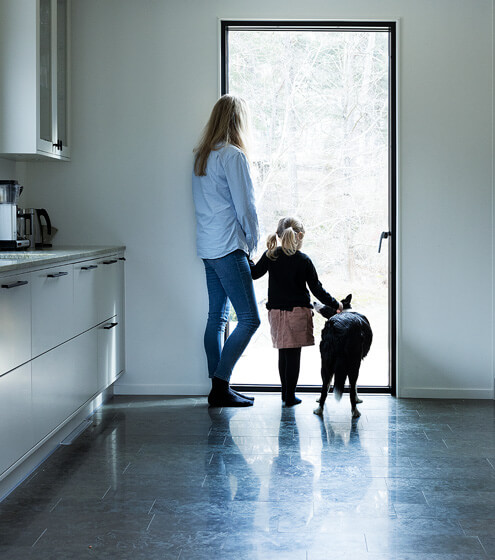 Planning a funeral in Hitchin
Fenix Funeral Directors in Hitchin plan funeral services from beginning to end. We categorise our funeral options into four main types of funeral services. These are direct cremation, service at the crematorium, graveside burial and bespoke funeral packages. We try to make our funeral services easy to understand, and our prices are fully transparent.
We can arrange transport of the deceased, the venue hire, officiant, all the details around the service and the interment. We'll also provide and coordinate the necessary paperwork for you. Our professional team can also answer questions you may have and provide emotional support and assistance during this time.
Meetings by appointment only
We are experts at supporting families to make funeral arrangements, as well as other legal and practical arrangements, online and over the telephone.
However, many of our customers value meeting in person. We can come to you, or meet at one of our private meeting rooms.
Please note that
you must always book an appointment in advance
. You can easily book an appointment by calling us or sending an e-mail.
Funeral directors in your area