Fenix Funeral Directors in Hertsmere
Trusted and affordable – from £ 995
Hertsmere
Contact us today
Our experienced team is ready to help you



Our funeral homes in Hertsmere
Welcome to Fenix Funeral Directors in Hertsmere. Fenix Funerals opened in 2014 with one mission - to simplify all funeral arrangements for you, by helping you pick and rearrange each funeral component to suit your budget, and according to your circumstances, from the ease of your own home.
We know how tough it is experiencing a loss, so we dedicate ourselves to alleviating any anxiety you may feel towards funeral planning – because you deserve to say goodbye with peace of mind.
While many funeral ceremonies can appear to follow the same procedures, your personal preferences are always important to us. Whatever unique requests you have, regarding everything from flowers, to song choices, photo displays and one-of-a-kind decorations – just tell us, we'll make it happen. At Fenix in Hertsmere,  we are dedicated to getting every detail right, so that this occasion can be honoured according to your unique vision.
When you contact us at Fenix Funeral in Hertsmere, you never have to worry about being treated like a "customer". For us, you are a fellow human being who needs support and help in a difficult time. You always get a personal adviser who is by your side through out the process.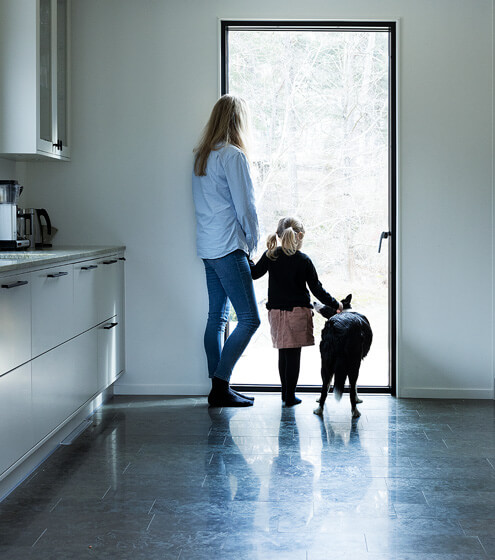 Planning a funeral in Hertsmere
Whether you need to arrange a traditional or a non-traditional funeral, religious or civil, along with cremation or burial, we will tailor our offering to suit your exact wants and needs. Our caring advisors are here to give you their sensitive support, along with free advice and simple cost-breakdowns, to help you arrange the right funeral for you and your loved ones, in the most stress-free way possible. 
At Fenix in Hertsmere, most of your plans can be made by using our website or by phoning us, allowing you to reach out from any place, whenever you need our services. If you're part of a funeral-planning team, we can facilitate this process, by creating a team forum, where everybody can freely express their ideas.
At Fenix, we'll walk you through the legal steps, alongside taking care of the funeral logistics. If you're handling this type of event for the first time, it can seem nerve-wracking – rest assured, this process will be as painless as possible. Our patient team can operate at a pace that's comfortable for you, and they will dutifully ensure that your interests are always protected; this means no unnecessary costs or complications.
Meetings by appointment only
We are experts at supporting families to make funeral arrangements, as well as other legal and practical arrangements, online and over the telephone.
However, many of our customers value meeting in person. We can come to you, or meet at one of our private meeting rooms.
Please note that
you must always book an appointment in advance
. You can easily book an appointment by calling us or sending an e-mail.