Fenix Funeral Directors in East Hertfordshire
Trusted and affordable – from £ 995
East Hertfordshire
Contact us today
Our experienced team is ready to help you



Our funeral homes in East Hertfordshire
Welcome to Fenix Funeral Directors in East Hertfordshire. Fenix Funerals opened in 2014 with a clear aim - to ease this period of mourning for you, by helping you select and adjust the funeral service details at set rates, according to your situation, and from the sanctity of your own home.
We understand how difficult it is coping with loss, and we're dedicated to making this arranging process as painless as possible – so you can say goodbye with peace of mind.
Although most funeral services appear to be quite similar, we will always cater for your unique personal requests. Should you want to add your touch to the location decorations, flower arrangements, song choices, or anything else – we're here to make it happen. At Fenix in East Hertfordshire, we take each detail very seriously, as we are committed to making this occasion meaningful in the exact way you had envisioned.
When you contact us at Fenix Funeral in East Hertfordshire, you never have to worry about being treated like a "customer". For us, you are a fellow human being who needs support and help in a difficult time. You always get a personal adviser who is by your side through out the process.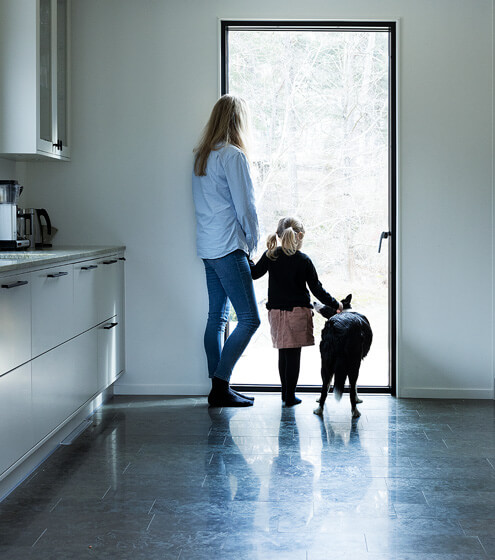 Planning a funeral in East Hertfordshire
Whatever it is you have in mind, be it a traditional or non-traditional funeral, with a religious service or civil ceremony, as well as burial, or cremation, our caring team are here to help. They will give you and your loved ones every bit of support you might need in this time, along with advice that costs you nothing, and clearly-structured fees upfront, to help you arrange a funeral that's suitable for your circumstances, and free of hidden fees or stress. 
At Fenix in East Hertfordshire, you can make your funeral arrangements with a telephone call, on our site, or by meeting us – choose what suits you best. If a group is organising the funeral, we'll initiate the team meetings, so that everyone's opinions are heard.
At Fenix, we can help you deal with the legalities, while we arrange the full ceremony. If you are in a planning-role like this for the first time, it can feel daunting – rest assured, we'll make sure every decision is simple and straightforward for you. Our patient team will operate at a pace that you find comfortable, and your interests will always be protected; this means no extra expenses or last-minute surprises.
Meetings by appointment only
We are experts at supporting families to make funeral arrangements, as well as other legal and practical arrangements, online and over the telephone.
However, many of our customers value meeting in person. We can come to you, or meet at one of our private meeting rooms.
Please note that
you must always book an appointment in advance
. You can easily book an appointment by calling us or sending an e-mail.