Fenix Funeral Directors in Dacorum
Trusted and affordable – from £ 995
Dacorum
Contact us today
Our experienced team is ready to help you



Our funeral homes in Dacorum
Welcome to Fenix Funeral Directors in Dacorum. Fenix Funerals started in 2014 with a clear idea - to improve the mourning period for you, by enabling you to plan a funeral from the comfort and sanctity of home, within a controlled budget, and according to your exact needs.
We know how painful this experience can be, and we consider it our duty to ease any stress you might feel towards making funeral plans – so you can say goodbye with peace of mind.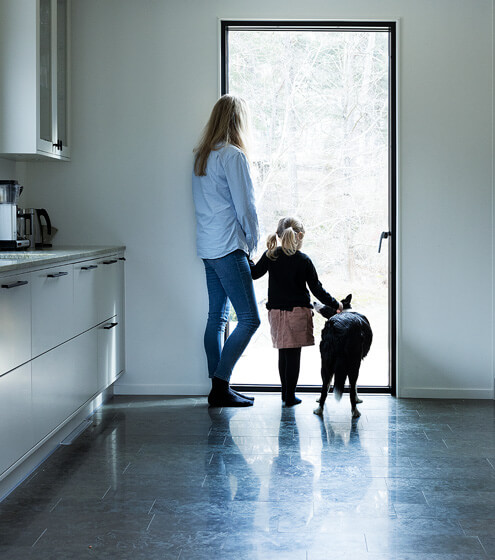 Planning a funeral in Dacorum
You might need to arrange a standard burial, or cremation, to be accompanied by a civil funeral, or a religious ceremony, traditional or non-traditional. Regardless, our team of caring advisors will take note of your exact requirements, while offering you the appropriate support that you might need in this period. Giving personalised advice costs us nothing, and we always present a clear price breakdown, so that you can choose a funeral plan that works for you and your loved ones, and frees you from unnecessary costs or stress.
At Fenix in Dacorum, we're available to make your arrangements via telephone, online, or via meeting in-person at a branch – whichever works best for you. If you're organising the funeral as a group, we can initiate group meetings, so that every person gets to share their thoughts.
At Fenix, we can help you through every step of the legalities, alongside organising the funeral ceremony itself. If you've never planned this kind of event before, it may feel nerve-wracking – rest assured, we're going to make this planning process as simple and painless as possible. Our patient team can explain anything you need explained, and we always prioritise your interests; this means no extra expenses or admin down the line.
Extra Details
While funerals will often follow traditional protocol, we are ultimately here to take your lead. Your extra touches can create a lot of meaning for the other attendees, so if you'd like any special photo collages created, one-of-a-kind flower arrangements, or unique decorations – just let us know, and it'll happen. At Fenix in Dacorum, there's importance in every detail, as we are committed to honouring this ceremony in the exact way that you envisioned.

When you contact us at Fenix Funeral in Dacorum, you never have to worry about being treated like a "customer". For us, you are a fellow human being who needs support and help in a difficult time. You always get a personal adviser who is by your side through out the process.