Fenix Funeral Directors in Tadley
Trusted and affordable – from £ 995
20 Mulfords Hill Tadley Hants, Tadley
(By appointment only)
Contact us today
Our experienced team is ready to help you



Our funeral homes in Tadley
You are very welcome to Fenix Funeral Directors nestled in the Woodland scenes of Tadley, Hampshire. We are locally-based funeral directors who can help you organise funerals, cremations, burials, and everything that goes along with them in our little town of green pastures and peaceful skies.
We understand people and we understand grief. We know that arranging a funeral for a lost loved one is one of the hardest things a family has to do and we know how to make things just a little bit easier for our local, humble community.
Our team of experienced funeral directors endeavours to make this journey as smooth as possible for you and your family, handling all of the parts and components that make up a funeral with ease and expertise.
We offer personalised and bespoke funeral plans that will cater to your needs and your loved one's final wishes. Either give us a call, enquire via our website or call into the local funeral home to talk to us face to face to get your arrangements started.
We understand that different people will feel comfortable with different things and so we can also call your home to discuss funeral arrangements with you there.
Our goal is to make this process as easy and accessible as possible for you so that you may have some peace of mind during these challenging and emotional times.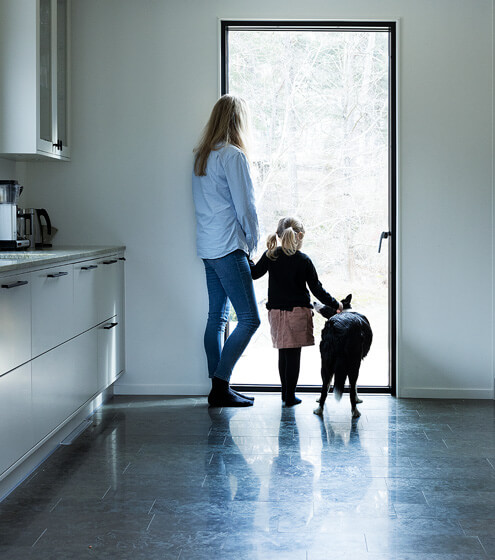 Planning a funeral in Tadley
Everyone within our small, quaint community in Tadley will have different beliefs and traditions when it comes to saying goodbye to a loved one.
We understand this and we accommodate it by offering a range of funeral services that will be suitable for a wide range of people. We offer religious and civil ceremonies, burials, direct cremation, cremation services, and graveside services. However you would like to say goodbye to your loved one is ok with us.
Our caring and compassionate team is trained to listen to you attentively and effectively during these trying times, and we will listen to whatever wishes you may have for the upcoming funeral. We aren't just a business, we are part of the community.
We can also help you with aspects of losing a loved one that you might not expect from funeral directors. We know how difficult this time is and how much it entails, and so we can additionally help you with matters of legality and personal affairs. We can discuss wills and power of attorney issues with you, starting with a free 20-minute legal interview when you begin your planning process with us.
We aren't simply there for you and your family on the day of the funeral, we are there with you at every step of the way.
Have a unique funeral service in Tadley
Every person we lose is special and important. As such, every service we hold here at Fenix Funeral Directors is special and important.
We know just how comforting the little personal touches can be on the day of a funeral and so we are more than happy to accommodate any personal request you may have for your service.
Whether that be floral tributes, a portrait of your lost one on display, or special personal items placed alongside the coffin or casket, no special request will be any bother to our team.
We can also provide funeral cars and processions, direct purchasing of coffins and caskets, and options for cremation and green burials (an eco-friendly form of burial that excludes coffins or caskets and is becoming more popular across Hampshire and the U.K.) You can handle every aspect of your funeral planning process directly through us at Fenix Funeral Directors and our skilled team. We simplify and streamline the process for you.
We are here to provide compassion, comfort and support on one of the most difficult days of your life and we understand everything that goes into doing so.
When you contact us at Fenix Funeral in
Tadley
, you never have to worry about being treated like a "customer". For us, you are a fellow human being who needs support and help in a difficult time. You always get a personal adviser who is by your side through out the process.