Fenix Funeral Directors in Fleet
Trusted and affordable – from £ 995
171-173 Fleet Road Fleet Hampshire, Fleet
(By appointment only)
Contact us today
Our experienced team is ready to help you



Our funeral homes in Fleet
Welcome to Fenix Funeral Directors in Fleet, Hampshire. We are a caring and professional service of funeral directors who support the local community in Fleet while they go through the difficult time of grief and bereavement. We are here to help you through the entire process of planning a funeral for your lost loved one, from start to finish. Whether it is a graveside burial at the Fleet Cemetery, a crematorium service at the Aldershot Crematorium, or a traditional funeral service in any of Fleet's beautiful churches or chapels, our specialised team of funeral directors are here to provide you with only the highest quality of service. Saying goodbye isn't easy, but we can make the funeral a little easier for everyone involved.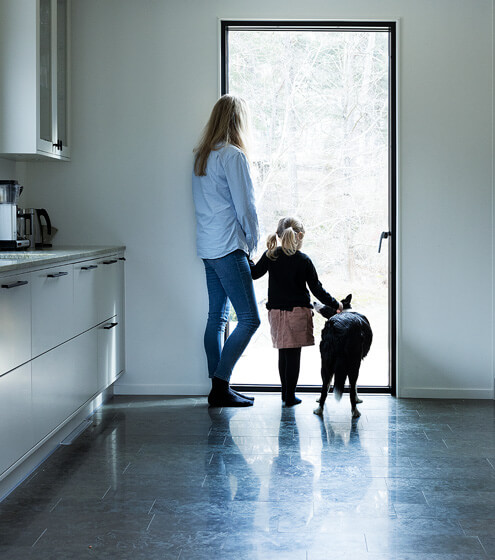 Planning a funeral in Fleet
If you have never organised a funeral before, it can be a stressful time with lots of logistics and details involved. Our expert team at Fenix Funeral Directors are there to talk you through every step of the process in personalised consultations. You can get in touch with us to discuss and arrange your funeral plans through our website, over the phone, or with an in-person consultation. Our in-person consultations can be organised to fit you, too. You can arrange to meet in your closest branch in Fleet or we can come to your house and discuss plans with you there. The team here at Fenix is trained not only to help with what you need but also to listen with care to what you want. This isn't only a business transaction, it is also a delicate collaboration to help you fulfil your wishes on this difficult but important day.
Have a unique funeral service in Fleet
If you are worried that the funeral for your loved one won't be special and unique to them and their life, we can put your mind at rest. Our team are prepared to go the extra mile for you and your family because we know just how important it is to have personal touches in a funeral service. Whether it is flowers or items placed beside or on top of the casket, there is no request that is out of the question for our funeral directors. When you have your first appointment with us you can communicate your exact wishes with us and we can deliver them.

When you contact us at Fenix Funeral in Fleet, you never have to worry about being treated like a "customer". For us, you are a fellow human being who needs support and help in a difficult time. You always get a personal adviser who is by your side through out the process.