Fenix Funeral Directors in Salford
Trusted and affordable – from £ 995
Salford
Contact us today
Our experienced team is ready to help you
Our funeral homes in Salford
Welcome to Fenix Funeral Directors in Salford. Fenix Funerals began in 2014 with a clear aim – to help you arrange a funeral in the most un-stressful way possible, and at a fair price, from the sanctity of your own home.
We know the pain you must be going through, so we have designed the most simple funeral-planning method – because you deserve to say goodbye with peace of mind.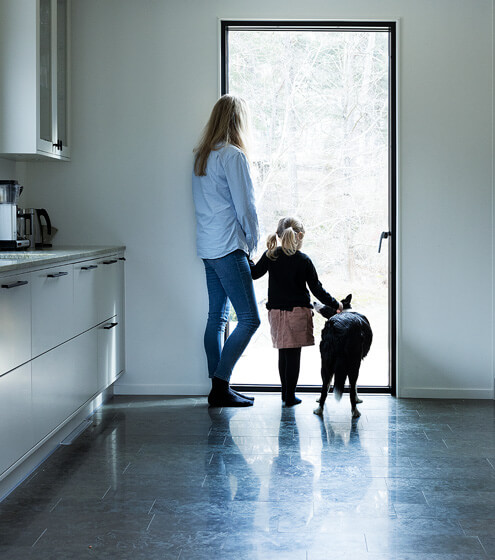 Planning a funeral in Salford
Whether you're thinking of a religious funeral or a civil funeral, with burial or cremation, in a chapel or non-traditional setting, we're here to facilitate your wishes. Our caring team will give you the appropriate support you may need in this time, along with free advice and guidance, so you can plan a funeral at a fixed price that's right for your situation, and free from unnecessary costs.
At Fenix in Salford, get hold of us however it suits you – phone us, visit our website, or come in for a chat. If you're arranging this funeral as a group, we can help by hosting your team's meetings, so that everybody feels included in the planning stages.
At Fenix, we'll help with any legalities (including wills and estates), whilst we plan the funeral itself. You may never have done this before, and it's fine to feel nervous – rest assured, we'll take the weight off your shoulders. Our friendly team can answer all questions you need to ask, and whatever happens, we'll always protect your interests; this means no unwanted expenses or delays.
Honouring special requests
Despite the traditional protocol that most funerals follow, not all ceremonies are the same. Whatever personal details you want to add, like a favoured musical piece, a one-of-a-kind flower arrangement, or choosing a photo collage – just ask us, we'll help. At Fenix in Salford, our team is dedicated to serving every sort of request you bring, as this moment is all about you, your loved ones, and the things you find meaningful.

When you contact us at Fenix Funeral in Salford, you never have to worry about being treated like a "customer". For us, you are a fellow human being who needs support and help in a difficult time. You always get a personal adviser who is by your side through out the process.
Funeral directors in your area