Fenix Funeral Directors in Leigh
Trusted and affordable – from £ 995
457 Warrington Road Warrington Cheshire, Leigh
(By appointment only)
Contact us today
Our experienced team is ready to help you



Our funeral homes in Leigh
Fenix Funeral Directors in Leigh serve the community with passion, kindness and professionalism. We know how difficult it can be to arrange a funeral service, which is why we take the load off your shoulders. You can rest assured that your loved one will be treated with dignity and respect, and all that is left for you to do is say goodbye and pay your final respects. We'll take care of everything else.
We serve the entire Leigh region, Greater Manchester county and beyond, including Atherton, Wigan and Cardiff. Feel free to set up an appointment online, 24 hours a day or give us a call. We will provide you with an obligation-free quote based on your unique requirements. We're also trained to make recommendations and provide advice, so if you feel unsure about any aspect of the funeral service, do not hesitate to ask.
Your loved one meant the world to you, which is why their funeral service should be special. We want you to pay your respects in a way that is most fitting and reflective of the life your loved one lived, which is why we will gladly add any special touches you wish to the funeral service. This can include playing music or adding a hymn to the ceremony that carries meaning, as well as floral tributes, or even adding a special note or token to the coffin before interment or cremation. Our funeral directors understand that these requests carry special significance and will go the extra mile to include them.
When you contact us at Fenix Funeral in Leigh, you never have to worry about being treated like a "customer". For us, you are a fellow human being who needs support and help in a difficult time. You always get a personal adviser who is by your side through out the process.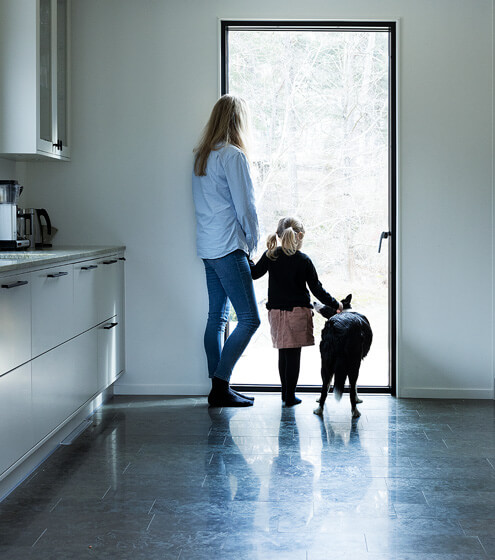 Planning a funeral in Leigh
Funeral services require a lot of planning. Speak to your funeral director about your needs. We can organise the entire funeral service from beginning to end, including catering, music, officiants, venue, transport of the body, the funeral hearse and more.
The last thing you should be worried about during your bereavement is logistics. Let your funeral director take care of all of the finer details of the service while you focus on healing and spending time with your friends and family. We'll offer advice, support and recommendations based on your budget.
You can contact us via our website or make an appointment over the phone to speak to a highly trained and professional funeral director at any time.
Meetings by appointment only
We are experts at supporting families to make funeral arrangements, as well as other legal and practical arrangements, online and over the telephone.
However, many of our customers value meeting in person. We can come to you, or meet at one of our private meeting rooms.
Please note that
you must always book an appointment in advance
. You can easily book an appointment by calling us or sending an e-mail.