Fenix Funeral Directors in Ashton Under Lyne
Trusted and affordable – from £ 995
6 Fletcher Street Ashton Under Lyme, Ashton Under Lyne
(By appointment only)
Contact us today
Our experienced team is ready to help you



Our funeral homes in Ashton Under Lyne
Fenix Funeral Directors in Ashton Under Lyne have arranged funeral services for the local community for years and cover all areas of the Ashton Parish, including Audenshaw, Knott Lane, Town, Hartshead and beyond. At Fenix Funeral Directors, we pride ourselves on delivering a personal, professional service to all families during this sad time in their lives.
Our funeral directors in Ashton Under Lyne are highly trained and can arrange funeral services for all denominations and beliefs with confidence and compassion. We know that laying our loved ones to rest can be painful and distressing, which is why we make every effort to make the process as easy and stress-free as possible.
Do not hesitate to contact Fenix Funeral Directors directly via the form on the website or give us a call to set up an appointment to discuss your needs. We will gladly provide an obligation-free quote at any time.
Fenix Funeral Directors go the extra mile to ensure that your wishes are met in every way possible. We know that your loved one was special to you, which is why you might want to add your own special touches to the funeral. Whether you require a simple hymn or a horse-drawn hearse, we will do what we can to see your funeral plans carried out to the letter.
We'll discuss the costs with you before we commit to any services on your behalf and can offer advice on a range of vendors and locations within Ashton Under Lyne. We want you to say farewell to your loved ones on your terms.
When you contact us at Fenix Funeral in Ashton Under Lyne, you never have to worry about being treated like a "customer". For us, you are a fellow human being who needs support and help in a difficult time. You always get a personal adviser who is by your side through out the process.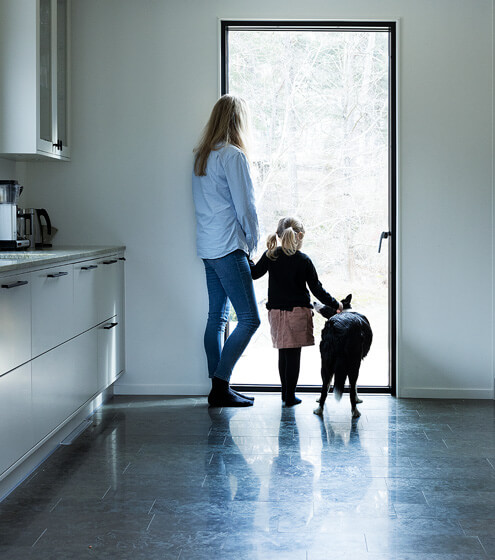 Planning a funeral in Ashton Under Lyne
Speak to our funeral directors about the type of service you would like. We can make all funeral arrangements for you, including organising catering, music, transport and interment. Usually, we will discuss your wants and needs in the initial meeting and provide you with an obligation free quote. We will then arrange the funeral on your behalf.
We can arrange a religious or non-religious funeral ceremony, a small or big gathering and take care of any logistical issues that may arise. We know that this is a difficult time, which is why we want to assure you that we'll take care of your loved one with dignity, compassion and respect at all times.
Meetings by appointment only
We are experts at supporting families to make funeral arrangements, as well as other legal and practical arrangements, online and over the telephone.
However, many of our customers value meeting in person. We can come to you, or meet at one of our private meeting rooms.
Please note that
you must always book an appointment in advance
. You can easily book an appointment by calling us or sending an e-mail.