Fenix Funeral Directors in Village
Trusted and affordable – from £ 995
Village
Contact us today
Our experienced team is ready to help you



Our funeral homes in Village
Welcome to Fenix Funeral Directors in Village. Fenix Funerals started in 2014, in order to simplify your funeral-arranging experience, by enabling you to choose the exact type of ceremony for your wants and needs, within your budget, from the ease of your own home.
We know how challenging a loss can be, so we strive to reduce any stresses you may have when it comes to the arrangements – because you deserve to say goodbye with peace of mind.
Whilst many funerals utilise a standard format, we always welcome your personal touch. If you have any preferences, or special wishes to honour, regarding flowers, music, decorations, or anything else – just ask for our help. At Fenix in Village, we are accustomed to honouring all sorts of unique requests, and it is our mission to make this day as meaningful for you, and your loved ones, as possible. 
When you contact us at Fenix Funeral in Village, you never have to worry about being treated like a "customer". For us, you are a fellow human being who needs support and help in a difficult time. You always get a personal adviser who is by your side through out the process.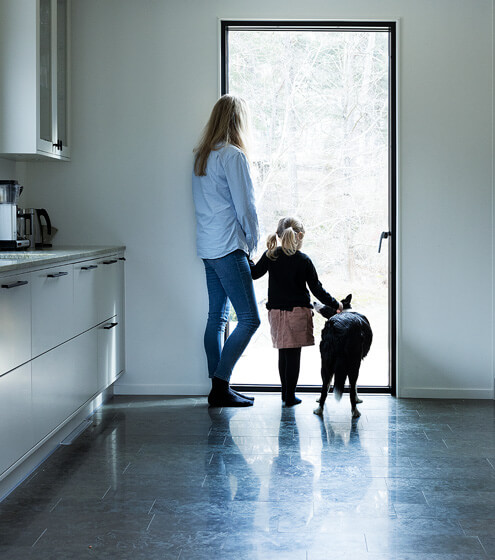 Planning a funeral in Village
You may have a burial or a cremation in mind, accompanied by a civil ceremony or religious service, traditional or non-traditional – regardless, we can tailor our offering according to your circumstances, while providing you with all the caring support you may need. Our attentive team are here to make free recommendations, with a selection of fixed-price options, so you can plan the correct funeral for your situation, free from hidden costs or surprises. 
At Fenix in Village, most arrangements are done over the phone or via our website, allowing you to reach out from anywhere, when it suits you. If you are coordinating the funeral as a group, we can ease this process, by starting group meetings so that everyone feels involved.
At Fenix, you can ask for our help with every legal step, whilst we arrange the funeral ceremony. You may be in this position for the first time, and feeling overwhelmed is quite natural – rest assured, we will help you make each decision in a clear frame of mind. Our staff can answer every question at your pace, and they will dutifully protect you from any unforeseen complications and expenses.
Meetings by appointment only
We are experts at supporting families to make funeral arrangements, as well as other legal and practical arrangements, online and over the telephone.
However, many of our customers value meeting in person. We can come to you, or meet at one of our private meeting rooms.
Please note that
you must always book an appointment in advance
. You can easily book an appointment by calling us or sending an e-mail.