Fenix Funeral Directors in Stoke Newington
Trusted and affordable – from £ 995
Stoke Newington
Contact us today
Our experienced team is ready to help you



Our funeral homes in Stoke Newington
Welcome to Fenix Funeral Directors in Stoke Newington. Fenix Funerals began
We truly understand how difficult it is to be experiencing a loss, so we dedicate ourselves to making this process as simple as possible for you – because you deserve to say goodbye with peace of mind.
Though most funerals will follow a standard format, we welcome your personal touches. If you have special preferences for floral displays, music selections, or items of sentimental value that you want to put on display – we'll make it happen. At Fenix in Stoke Newington, we value the meaning behind each detail, and we are dedicated to honouring this day in the way that is meaningful for you.
When you contact us at Fenix Funeral in Stoke Newington, you never have to worry about being treated like a "customer". For us, you are a fellow human being who needs support and help in a difficult time. You always get a personal adviser who is by your side through out the process.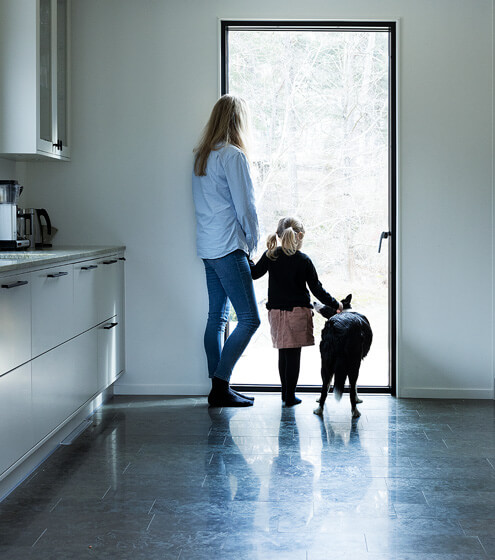 Planning a funeral in Stoke Newington
Whether you have considered a civil ceremony or a religious ceremony, non-traditional or traditional, and a cremation or burial, our caring advisors will deliver your exact requests, and give you as much support as you may need throughout this process. Consulting with us is free, and our prices are presented clearly, to help you arrange the right kind of funeral for your situation, without worries of hidden fees or hassles down the line.
At Fenix in Stoke Newington, we can take bookings via our website, over the phone, or in-person at one of our branches – whichever method you favour. If you have a group planning the funeral together, we can create group meetings, in order to make everybody feel included.
At Fenix, we can offer you guidance for the legal steps, as well as organising the actual funeral itself. If it is the first time you are in charge of such an event, it can seem overwhelming – we are here to make every decision as manageable for you as possible. Our caring staff will patiently answer all of your questions, and dutifully make sure you are protected from any surprise fees or stresses.
Meetings by appointment only
We are experts at supporting families to make funeral arrangements, as well as other legal and practical arrangements, online and over the telephone.
However, many of our customers value meeting in person. We can come to you, or meet at one of our private meeting rooms.
Please note that
you must always book an appointment in advance
. You can easily book an appointment by calling us or sending an e-mail.