Fenix Funeral Directors in Romford
Trusted and affordable – from £ 995
20 Collier Row Road Romford Essex, Romford
(By appointment only)
Contact us today
Our experienced team is ready to help you



Our funeral homes in Romford
Welcome to Fenix Funeral Directors in Romford. Fenix Funerals was opened in 2014 with a single purpose - to make your mourning experience more manageable, by allowing you to choose and personalise each aspect of the funeral within a fixed budget, to suit your situation, from the convenience of your own home.
We truly understand how tough coping with a loss is, and we are dedicated to making this entire funeral-planning process simple – so you can say goodbye with peace of mind.
While there is a recognisable procedure that most funerals follow, we always welcome your personal touch, as it can add a lot of meaning on the day. Whatever your specific requests, such as particular items that you want displayed, special songs, or a one-of-a-kind floral decoration – just ask, we'll organise. At Fenix in Romford, we are committed to getting every detail right for you, so that this occasion can be meaningful in your unique way.  
When you contact us at Fenix Funeral in Romford, you never have to worry about being treated like a "customer". For us, you are a fellow human being who needs support and help in a difficult time. You always get a personal adviser who is by your side through out the process.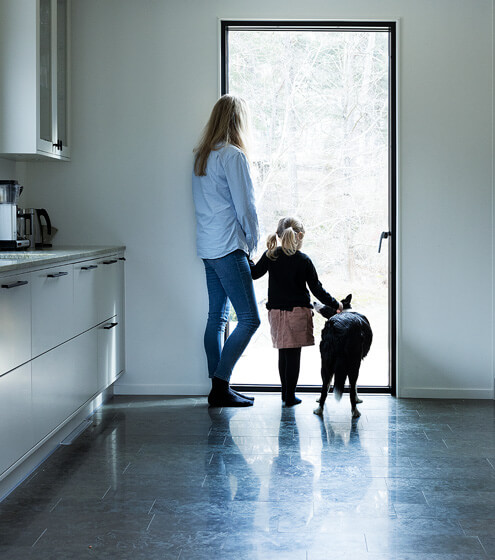 Planning a funeral in Romford
Whether you need to arrange a civil funeral or a religious ceremony, traditional or non-traditional, accompanied by a burial or a cremation, our caring advisors are here for you. We are committed to providing you and your loved ones with all the support you might need, along with free advice, and a breakdown of all costs, so you can arrange a funeral that's appropriate for your situation, without worries of unnecessary expenses.
At Fenix in Romford, you can visit our branches to make any arrangements, or phone us, or visit our webpage – just choose what works for you. If you have a team handling the funeral-planning, we'll create a team forum, so that all of the planners feel included.
At Fenix, we'll assist you with the legal steps, at the same time as organising the actual funeral. If you're trying to create this type of service for the first time in your life, it can be overwhelming – rest assured, we'll help you make each decision in a clear frame of mind. Our caring staff will work at your own pace, while always ensuring that you're protected from any unnecessary expenditure or admin.
Meetings by appointment only
We are experts at supporting families to make funeral arrangements, as well as other legal and practical arrangements, online and over the telephone.
However, many of our customers value meeting in person. We can come to you, or meet at one of our private meeting rooms.
Please note that
you must always book an appointment in advance
. You can easily book an appointment by calling us or sending an e-mail.