Fenix Funeral Directors in Poplar
Trusted and affordable – from £ 995
30 Couth Colonnade Canary Wharf, Poplar
(By appointment only)
Contact us today
Our experienced team is ready to help you



Our funeral homes in Poplar
Saying goodbye should be the only thing on your mind right now. At Fenix Funeral Directors in Poplar, we want to help you during this difficult time. We specialise in arranging every single detail of a funeral from beginning to end. No matter your cultural affiliation or religious views, our caring team is here to listen and best honour the deceased and your families' wishes.
Get in touch with Fenix Funeral Directors in Poplar for the preparation and care needed to pay a final special tribute to your loved one.
Personalise your loved one's funeral by adding special touches that are meaningful to you and your family. Consider all the aspects of the funeral service. Ask yourself how you would like the venue to look, what readings you would prefer to hear, the music and hymn selection, floral arrangements, etc. Once you have an idea of your preferences, Fenix Funeral Directors in Poplar will help you put it all together. Whether in your own home or at an external venue, we will arrange the funeral details as per your wishes to help make the experience less daunting.
When you contact us at Fenix Funeral in Poplar, you never have to worry about being treated like a "customer". For us, you are a fellow human being who needs support and help in a difficult time. You always get a personal adviser who is by your side through out the process.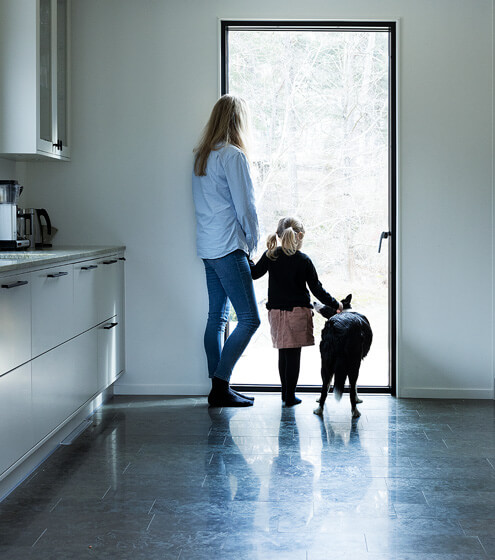 Planning a funeral in Poplar
Planning a funeral can be a daunting task, especially while trying to include everyone's wishes and beliefs. Poplar is a down-to-earth area west of London and the perfect setting for your family to receive a caring service for your loved one. Our team of experienced local funeral directors know the area well and will assist in all your funeral arrangements, down to the smallest request.
Meetings by appointment only
We are experts at supporting families to make funeral arrangements, as well as other legal and practical arrangements, online and over the telephone.
However, many of our customers value meeting in person. We can come to you, or meet at one of our private meeting rooms.
Please note that
you must always book an appointment in advance
. You can easily book an appointment by calling us or sending an e-mail.