Fenix Funeral Directors in Palmers Green
Trusted and affordable – from £ 995
Palmers Green
Contact us today
Our experienced team is ready to help you
Our funeral homes in Palmers Green
Welcome to Fenix Funeral Directors in Palmers Green, Greater London. We understand that when we meet you and your family for the first time, it's during your most trying time. We endeavour to approach your loved ones' funeral arrangements with compassion and professionalism.
When you choose Fenix Funeral Directors, you can rest assured that you will be met with the respect and dignity you and your loved ones deserve. Reach out to us at any time to set up an appointment at a time most convenient to you.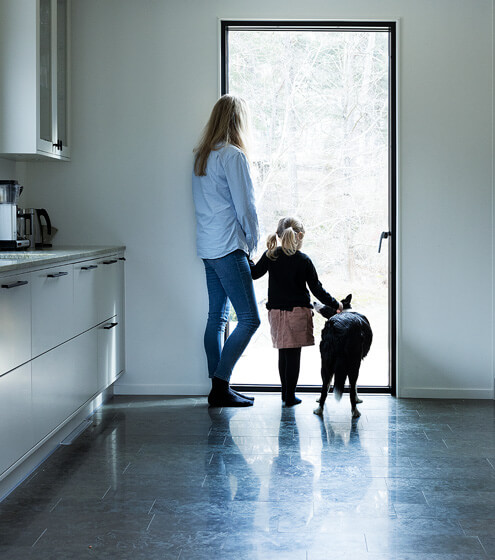 Planning a funeral in Palmers Green
When a loved one dies, we want to ensure that the beliefs and values they had during their life are upheld when we say goodbye. Fenix Funeral Directors in Palmers Green can cater to various funeral services, whether your loved one wished for cremation or burial, a religious funeral, a non-spiritual ceremony or a direct crematorium.
Our funeral directors can assist you with all the planning on the phone from the comfort of your own home. We will provide you with a personalised quote and utilise our local knowledge to ensure that you can say goodbye precisely as you envisioned it, without any unexpected financial surprises. We can answer all your questions during working hours, via the phone or during an appointment at the Palmers Green office. Feel free to discuss the funeral cost and funeral arrangements in person, with the funeral director assisting you at any time.
Have a unique funeral service in Palmers Green
Funeral services are a place where families come together to celebrate their loved ones' lives and individuality, which is why we are happy to arrange for unique, personalised touches added by local businesses as per your request. These could include musicians, special songs or hymns played during the service or burial, bespoke flower arrangements or even mementoes placed in the casket.
Our team of skilled funeral directors will ensure that your wishes are carried out on the day so that you do not have to worry about the details on site. We will inform you of all costs associated with your special wishes so that you never have to worry about paying additional, unexpected fees outside the quoted amount.
When you contact us at Fenix Funeral in
Palmers Green
, you never have to worry about being treated like a "customer". For us, you are a fellow human being who needs support and help in a difficult time. You always get a personal adviser who is by your side through out the process.