Fenix Funeral Directors in Paddington
Trusted and affordable – from £ 995
Unit 43 4 Merchant Square Hyde Park, Paddington
(By appointment only)
Contact us today
Our experienced team is ready to help you



Our funeral homes in Paddington
Fenix Funeral Directors in Paddington arranges and manages the logistics of a funeral and offers support and help to the deceased's loved ones. Losing a loved one is hard, and there is no reason for you to have to weigh yourself down with overwhelming funeral arrangements. We are a team of experienced and sensitive funeral directors who get every funeral detail organised for you. We advise you to spend time reflecting and focusing on your family and friends. From religious to non-traditional funerals, we treat you with love and care as we discuss the nature and type of funeral you would like for your loved one.
We organise funerals for our loved ones in our way. We are all different, and nearly every funeral situation and solution is unique. Fenix Funeral Directors want you to feel comfortable with us as we talk about the funeral arrangements. We want you to be relaxed enough to add your ideas where you see fit. Once you have decided on the funeral's nature, date, and time, we will contact the relevant people and coordinate the day for you. We take care of the difficult decisions while you take time to reflect and recharge. How you choose to pay respect to your loved one is up to you, and a funeral director will arrange your funeral with your vision in mind.
When you contact us at Fenix Funeral in Paddington, you never have to worry about being treated like a "customer". For us, you are a fellow human being who needs support and help in a difficult time. You always get a personal adviser who is by your side through out the process.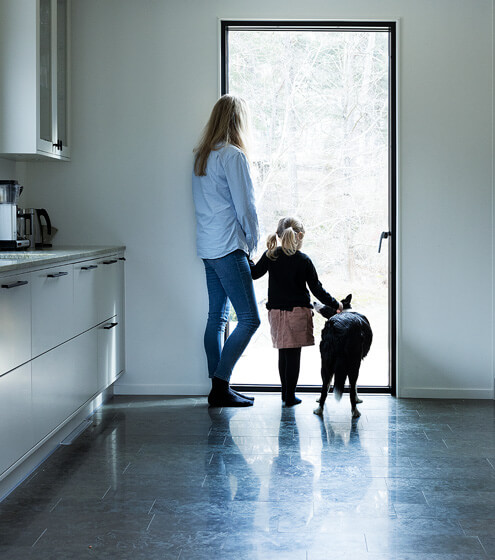 Planning a funeral in Paddington
When you plan a funeral, it is a daunting task, and you face making many decisions like whether to bury or cremate your loved one, where to have the funeral, what to say in your eulogy and organise the catering. It is an unnerving experience to decide what to leave out and what to include.
Fenix Funeral Directors in Paddington take care of these aspects for you. We learn more about you and your funeral choices through our talks with you, and we take those ideas forward to plan and organise your loved one's funeral or memorial.
We allow you to take a breath, grieve and reflect. Trust our dedicated team to achieve a funeral that meets your wants and needs. To learn more about Fenix Funeral Directors, complete the enquiry form on our website, and we will phone you back during office hours.
Meetings by appointment only
We are experts at supporting families to make funeral arrangements, as well as other legal and practical arrangements, online and over the telephone.
However, many of our customers value meeting in person. We can come to you, or meet at one of our private meeting rooms.
Please note that
you must always book an appointment in advance
. You can easily book an appointment by calling us or sending an e-mail.