Fenix Funeral Directors in Newlands
Trusted and affordable – from £ 995
Newlands
Contact us today
Our experienced team is ready to help you



Our funeral homes in Newlands
Fenix Funeral Directors in Newlands offers you more than just funeral services - we also provide dignity, respect, empathy and trust. We know the stresses and pressures that come with losing a loved one, which is why we believe that supporting families and taking care of all the necessary arrangements (down to the finest details) is our core responsibility.
We create funeral plans that suit your budget and use our local knowledge to your advantage, ensuring that you can say your goodbyes in the manner you wish (and deserve). Feel free to make an appointment online to discuss the practical steps and process. We would be proud to help you as you navigate one of life's most difficult challenges, providing you with advice and guidance every step of the way.
We know that your loved ones were special, which is why you may want to include a unique tribute in your funeral service. Our team can arrange personalised requests, including flower arrangements, music, images or any other tokens you would like to use to commemorate your loved ones. We're happy to talk, advise, offer guidance or serve in any way you require during your visits or calls.
When you contact us at Fenix Funeral in Newlands, you never have to worry about being treated like a "customer". For us, you are a fellow human being who needs support and help in a difficult time. You always get a personal adviser who is by your side through out the process.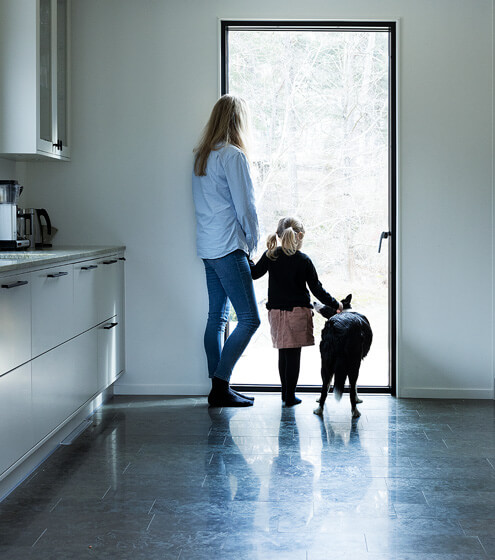 Planning a funeral in Newlands
Fenix Funeral Directors in Newlands can assist you with all the necessary arrangements following the death of a loved one. Funerals are when friends and families gather together to celebrate the life of someone special, and we believe that this should be a peaceful and positive experience. Whether you would like to keep in step with tradition or break free from the mould, our team can help arrange the entire service, down to the finest of details.
You can opt for a traditional church service, non-religious memorial, cremation or burial. You can visit us in person or arrange the ceremony via phone from the comfort of your own home. We'll discuss the cost upfront so you won't be surprised or left paying any unexpected third-party costs after the funeral.
Meetings by appointment only
We are experts at supporting families to make funeral arrangements, as well as other legal and practical arrangements, online and over the telephone.
However, many of our customers value meeting in person. We can come to you, or meet at one of our private meeting rooms.
Please note that
you must always book an appointment in advance
. You can easily book an appointment by calling us or sending an e-mail.