Fenix Funeral Directors in Muswell Hill
Trusted and affordable – from £ 995
262 Muswell Hill Broadway London, Muswell Hill
(By appointment only)
Contact us today
Our experienced team is ready to help you



Our funeral homes in Muswell Hill
Welcome to Fenix Funeral Directors in Muswell Hill. Fenix Funerals was founded in 2014 on a simple principle - to ease this experience for you, by helping you plan a funeral that suits your specific needs, at a set rate, from the comfort of your home.
We deeply understand the pain of a loss, and it is our mission to make the funeral-arranging process as simple for you as possible – so you can say goodbye with peace of mind.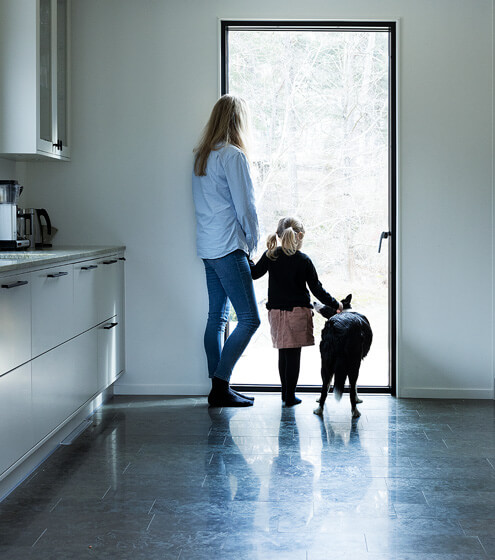 Planning a funeral in Muswell Hill
You may have either a civil ceremony or a religious service in mind, traditional or non-traditional, along with a burial or a cremation. Whatever your wishes, our caring advisors are here to help make the arrangements, and to offer you all the support you might need at this difficult time. Our advice is free, and we present our rates upfront, to help you select the exact funeral specifications for your needs, free of last-minute surprises and costs.
At Fenix in Muswell Hill, you can book with us via face-to-face meetings at a branch, by phone, or on our website – it depends on your preferences. If you are arranging the ceremony as a group, we can host group meetings, so that everyone feels involved.
At Fenix, we'll help you with every step of the legal procedures, while we arrange the funeral itself. If you are organising this kind of ceremony for the first time, it can feel overwhelming – we are here to make everything as painless as possible. Our caring staff will work at your speed, and it is our duty to always protect you from hidden hassles or last-minute surprises.
Unusual Requests
Many funerals tend to follow a standard routine, yet we are always receptive to any unusual requests you might have. Your personal touch can really add meaning to the ceremony, so should you wish to personalise the flower displays, musical playlists, or anything else – we're here to help. At Fenix in Muswell Hill, we appreciate the meaning in every detail, and we are committed to honouring this day in your special way.

When you contact us at Fenix Funeral in Muswell Hill, you never have to worry about being treated like a "customer". For us, you are a fellow human being who needs support and help in a difficult time. You always get a personal adviser who is by your side through out the process.