Fenix Funeral Directors in Clapton
Trusted and affordable – from £ 995
Clapton
Contact us today
Our experienced team is ready to help you



Our funeral homes in Clapton
Fenix Funeral Directors in Clapton oversee and manage burials, cremations, funerals and memorial services. We offer you and your family a professional and empathetic service as you prepare to say goodbye to your loved ones. We listen and provide practical advice and obligation-free quotes as you navigate this difficult period. Contact us via the website or over the phone so that we can discuss the options in person.
Funerals are an opportunity for paying our respects to our loved ones. While it is a challenging time for family and friends, a memorial or funeral can present an opportunity to celebrate a life and recall wonderful memories of that person. We can assist you with funeral arrangements so that your tribute to your loved one goes smoothly.
Your first contact with Fenix Funeral Directors represents a journey where we handle all the funeral logistics. Initially, we try to get to know you and the family member you have recently lost. Once we understand what you want, we advise you on the options available for that type of funeral in your chosen location. We take your ideas and contact our funeral suppliers for quotations. Contact Fenix Funeral Directors in advance to make the arrangements.
When you contact us at Fenix Funeral in Clapton, you never have to worry about being treated like a "customer". For us, you are a fellow human being who needs support and help in a difficult time. You always get a personal adviser who is by your side through out the process.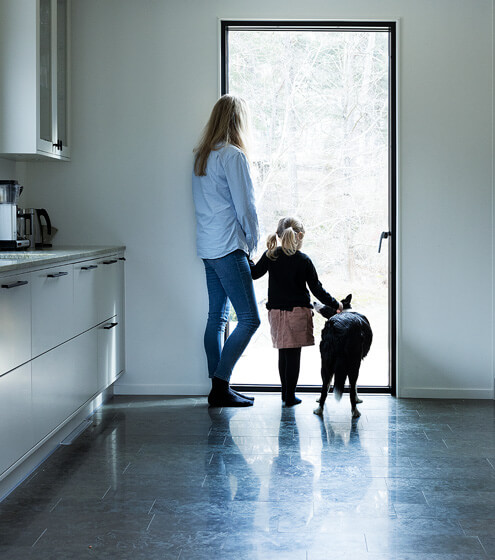 Planning a funeral in Clapton
Fenix Funeral Directors in Clapton take great pride in helping families plan their final farewells with peace and confidence, knowing that the directors will treat their loved ones with utmost dignity and kindness.
Contact us to make an appointment to discuss the funeral service that you need. A funeral director will arrange an appointment to speak to you at the most convenient time for you. We use our local knowledge of places of worship, crematoriums, and cemeteries in the area. We use our network of funeral service providers to ensure that we meet your needs.
Meetings by appointment only
We are experts at supporting families to make funeral arrangements, as well as other legal and practical arrangements, online and over the telephone.
However, many of our customers value meeting in person. We can come to you, or meet at one of our private meeting rooms.
Please note that
you must always book an appointment in advance
. You can easily book an appointment by calling us or sending an e-mail.