Fenix Funeral Directors in Chingford
Trusted and affordable – from £ 995
Chingford
Contact us today
Our experienced team is ready to help you
Our funeral homes in Chingford
Welcome to Fenix Funeral Directors in Chingford. Fenix Funerals was established in 2014 to make the funeral-arranging process more efficient, by helping you choose each detail from the convenience of home, to fit your budget, and the circumstances of your loved ones.
We are truly aware of how difficult this period can be, so we strive to reduce any funeral-related stresses – because everyone should be able to say goodbye with peace of mind.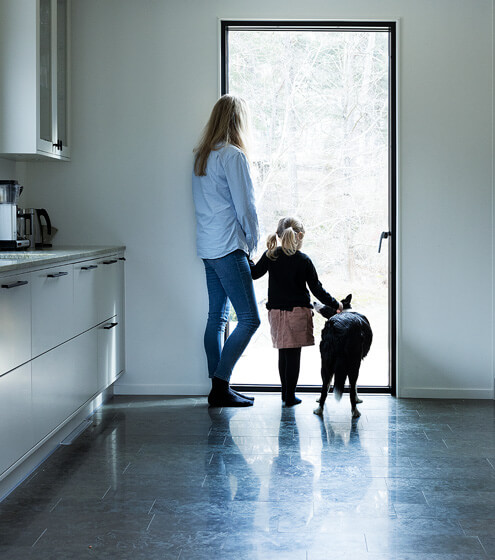 Planning a funeral in Chingford
Whether you have a cremation or a burial planned, to go with a civil or religious funeral ceremony, traditional or non-traditional, we will tailor our offering according to your exact needs, while giving you caring support for every step of the way. Our advisors can provide advice and recommendations at no extra cost, along with a choice of fixed-rate options, so you can create the right funeral for you and your loved ones, with no hidden costs or complications. 
At Fenix in Chingford, all arrangements can be made face-to-face, via telephone, or online, thus you can reach out to us from anywhere, as it suits you. If you're part of an organising-committee, we can make the process more efficient, by creating a group forum so that everyone has their opinions heard.
At Fenix, we'll offer our help with the legal steps, whilst we're taking care of each component of the funeral. You may be dealing with this topic for the first time ever, and feeling overwhelmed is a natural response – rest assured, each decision can be made in a clear-minded way. Our attentive team works at your own speed, and always prioritises your interests; this means no unnecessary fees or stressful admin. 
Honour their wishes
Whilst many funerals are designed according to traditional protocol, the finer details can always be altered to suit your preferences. Unique touches do really add to the moment, such as collages of personal items, displays of favourite photos, meaningful song playlists, or anything else. At Fenix in Chingford, we've been honouring all sorts of unique wishes for years, so we will do whatever is needed to make this ceremony meaningful in your way.

When you contact us at Fenix Funeral in Chingford, you never have to worry about being treated like a "customer". For us, you are a fellow human being who needs support and help in a difficult time. You always get a personal adviser who is by your side through out the process.