Fenix Funeral Directors in Bow
Trusted and affordable – from £ 995
488 Roman Road London, Bow
(By appointment only)
Contact us today
Our experienced team is ready to help you



Our funeral homes in Bow
Welcome to Fenix Funeral Directors in Bow. Fenix Funerals was established in 2014 based on a simple principle - to ease your experience, by helping you arrange a funeral according to your own wants and needs, at fixed prices, from the convenience of your own home.
We completely understand how difficult this period is, so we dedicate ourselves to relieving your stresses regarding all of the funeral arrangements – so you can say goodbye with peace of mind.
While many funerals tend to follow a classic format, your suggestions are most welcome. Personal touches can add so much meaning to those attending the ceremony, so if you would like to request a particular set of songs, flower arrangements, or a display of sentimental items – just let us know. At Fenix in Bow, we appreciate the importance of every single detail, and we will do everything we possibly can, to honour the ceremony according to your exact wishes.
When you contact us at Fenix Funeral in Bow, you never have to worry about being treated like a "customer". For us, you are a fellow human being who needs support and help in a difficult time. You always get a personal adviser who is by your side through out the process.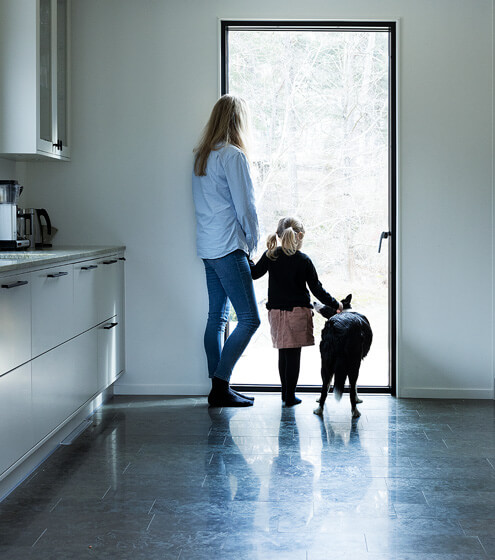 Planning a funeral in Bow
You might have a cremation or a classic burial in mind, along with a civil ceremony or religious ceremony, traditional or non-traditional. Regardless, our attentive staff are here to listen to your exact wishes, while also giving you every bit of support you need in this period. Offering advice costs us nothing, and we provide a clear breakdown of our costs upfront, to help you choose a suitable funeral plan for your situation, and relieve you of any last-minute worries.
At Fenix in Bow, we take bookings via our website, by phone, or in-person with an advisor at a branch – so please use whichever is best for you. If you are organising the funeral as a group, we can create team conversations to make everyone feel included.
At Fenix, we are here to help you with every step of the legal proceedings, whilst also organising the funeral itself. If you have no experience with these types of events, it may feel overwhelming – rest assured, we will make this as simple as possible for you. Our caring staff are here to answer any questions, as it is our duty to always protect you from unnecessary fees or last-minute hassles.
Meetings by appointment only
We are experts at supporting families to make funeral arrangements, as well as other legal and practical arrangements, online and over the telephone.
However, many of our customers value meeting in person. We can come to you, or meet at one of our private meeting rooms.
Please note that
you must always book an appointment in advance
. You can easily book an appointment by calling us or sending an e-mail.