Fenix Funeral Directors in Acton
Trusted and affordable – from £ 995
Acton
Contact us today
Our experienced team is ready to help you



Our funeral homes in Acton
Welcome to Fenix Funeral Directors in Acton. Fenix Funerals began in 2014 with a simple principle - to make this mourning period more manageable for you, by helping you select and adapt each detail of a funeral ceremony according to your personal circumstances, at set rates, from the convenience of your own home.
We understand the difficulty of coping with a loss, and it is our mission to make this planning process as simple as it can be – so you can say goodbye with peace of mind.
While many funerals tend to use a standard format, your special requests are most welcome. Please feel free to add your own unique personal touch, when it comes to sentimental photographs put on display, personal items of meaning, flower arrangements, or anything else – we'll take your lead. At Fenix in Acton, the finer details mean everything, as it is our mission to honour this ceremony in the exact way that is meaningful for you.
When you contact us at Fenix Funeral in Acton, you never have to worry about being treated like a "customer". For us, you are a fellow human being who needs support and help in a difficult time. You always get a personal adviser who is by your side through out the process.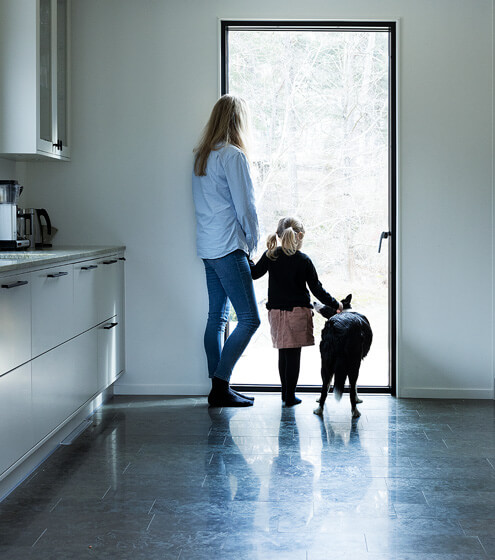 Planning a funeral in Acton
Whatever the funeral you have in mind, be it a non-traditional or traditional funeral, with a religious or a civil ceremony, and a burial or cremation, our caring team is here for you. We will provide you with every bit of support you may need in this trying time. Our consultation will cost you nothing, and our rates are stated clearly upfront, so that you can choose a funeral that suits your needs, free from worries of last-minute surprises or expenses. 
At Fenix in Acton, we'll take your bookings via our website, by phone, or face-to-face at a branch – you choose. If you have a funeral-arranging team, we can create team conversations, so that everyone feels included.
At Fenix, we can help with legal issues if needed, whilst also organising the actual funeral. If you are experiencing a ceremony like this for the first time, you might feel nervous – rest assured, we are going to make this as easy as it can be. Our patient staff will work at the pace that you find comfortable, and we will always protect you from unforeseen fees or complications.
Meetings by appointment only
We are experts at supporting families to make funeral arrangements, as well as other legal and practical arrangements, online and over the telephone.
However, many of our customers value meeting in person. We can come to you, or meet at one of our private meeting rooms.
Please note that
you must always book an appointment in advance
. You can easily book an appointment by calling us or sending an e-mail.