Fenix Funeral Directors in Halstead
Trusted and affordable – from £ 995
30 High Street Halstead Essex, Halstead
(By appointment only)
Contact us today
Our experienced team is ready to help you



Our funeral homes in Halstead
Halstead is a special town in Essex. Home to the Halstead Road Runners, numerous shops, historic buildings and public gardens. Fenix Funeral Directors have a long and proud history of offering the community in Halstead excellent service, giving personal attention to the families who have recently lost someone special and need information on how to plan a funeral and who to ask.
Our funeral home can take care of the funeral arrangements on your behalf with compassion and respect. We can organise the service, officiants, the transportation of the coffin and the burial or cremation. This allows you to focus on being surrounded by friends and family and healing during this very difficult time. We manage, and oversee that everything you asked for is done as planned and discussed.
Visit the Fenix Funeral Director's website and study the information provided. To set up an appointment, complete the enquiry form with your contact details. A funeral director will get in touch with you to discuss funeral arrangements. Alternatively, you can give us a call during office hours.
Fenix Funeral Directors can arrange the funeral service following your wishes, giving personal attention to the little details that make it special. We'll spend some time asking you questions and then use the information provided to make recommendations based on your needs and your budget.
We believe that funeral services should be unique and special. Let us know if there is anything our team can do to make the day meaningful for your and your family. Contact us if you require flowers, catering, or music on the day. We hold our team and our vendors to the highest standards and will not disappoint.
When you contact us at Fenix Funeral in Halstead, you never have to worry about being treated like a "customer". For us, you are a fellow human being who needs support and help in a difficult time. You always get a personal adviser who is by your side through out the process.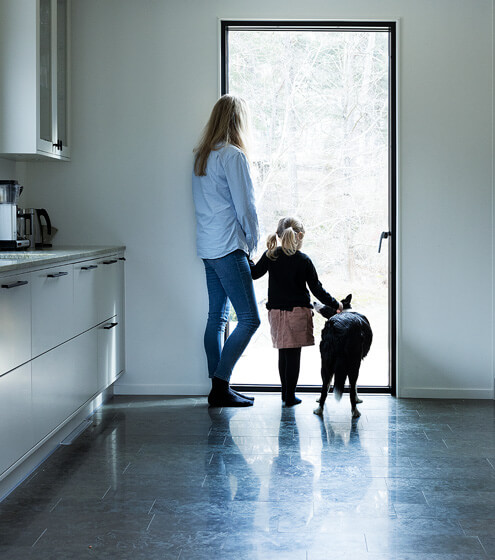 Planning a funeral in Halstead
Fenix Funeral Directors know that a death in the family has a significant impact on your life. Funeral arrangements may seem like a huge challenge. Our prices are easy to understand and listed on our website. Our fee is quoted in one price so you are never shocked to find third-party expenses after the funeral is over. Let us take care of the funeral for you. With your consent, we can plan every aspect of the service, including the burial or cremation, the venue for the service, transportation, and optional extras. We'll also assist with any funeral arrangements you may need after the service, including putting you in touch with memorial masons or counsellors.
Meetings by appointment only
We are experts at supporting families to make funeral arrangements, as well as other legal and practical arrangements, online and over the telephone.
However, many of our customers value meeting in person. We can come to you, or meet at one of our private meeting rooms.
Please note that
you must always book an appointment in advance
. You can easily book an appointment by calling us or sending an e-mail.
Funeral directors in your area