Fenix Funeral Directors in Billericay
Trusted and affordable – from £ 995
129 High Street Billericay, Billericay
(By appointment only)
Contact us today
Our experienced team is ready to help you



Our funeral homes in Billericay
The town of Billericay in the Basildon Borough lies within the London Basin and serves as a commuter town for Central London. Its history dates back to the Bronze Age, but plenty of new developments are cropping up along Century Road and other areas.
Fenix Funeral Directors in Billericay assists families with planning and coordinating funerals. We consult with you carefully, provide personal quotes, and make arrangements within your budget. With Fenix Funeral Directors, there is nothing left to chance and nothing to worry about. We will look after every element of the service and interment.
Give us a call during regular office hours or leave a message via the contact form at any time, and we will call you back. The entire funeral can be planned and concluded from the comfort of your own home. We provide tailored quotes that are transparent and obligation-free. We do our best to deliver a service that is personal and compassionate at all times. Trust Fenix Funeral Directors in Billericay with all your funeral needs.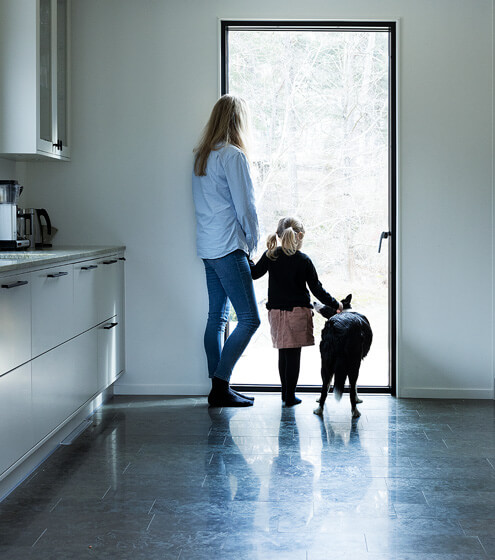 Planning a funeral in Billericay
Organising a funeral during such a difficult time in one's life is challenging at best. Fenix Funeral Directors can arrange the entire funeral on your behalf. This includes coordinating the order of service, booking the venue, taking care of the paperwork and transportation and making the arrangements for the burial or cremation.
We offer excellent service and years of experience. Our expert funeral directors will provide insight into the cost of the funeral, make recommendations and provide advice if you need access to financial resources or bereavement counselling. We will plan the funeral from start to finish within your budget.
Visit our website to complete an enquiry form, and one of our funeral directors will call you back. Whether you require a traditional or non-traditional funeral, we can help.
Have a unique funeral service in Billericay
Our experienced staff are committed to helping you create funeral services that are special and unique. Many families request special touches when laying their loved ones to rest, including printing funeral notices on seed cards, singing special hymns or releasing balloons after the ceremony. We can take care of catering, flowers and the order of service for you, whether you prefer a simple traditional service or something a little more contemporary.
Our team at Fenix Funeral Directors in Billericay can provide advice and guidance and provide quotes detailing the cost of each item that you would like us to procure. We will gladly arrange these special touches according to your wishes. Visit our website and leave a message for us to contact you.
When you contact us at Fenix Funeral in
Billericay
, you never have to worry about being treated like a "customer". For us, you are a fellow human being who needs support and help in a difficult time. You always get a personal adviser who is by your side through out the process.