Fenix Funeral Directors in Benfleet
Trusted and affordable – from £ 995
Benfleet
Contact us today
Our experienced team is ready to help you



Our funeral homes in Benfleet
Fenix Funeral Directors in Benfleet serve the local community by providing funeral services that are compassionate, caring and dignified. Our highly trained team of funeral directors are able to provide advice and guidance to the bereaved over the phone and generate personalised quotes based on your needs. All quotes are obligation-free.
Fenix Funeral Directors also offer comprehensive and affordable pre-paid funeral plans, starting from as little as £995. Pre-paid funeral plans can save a lot of money in the long run. When you purchase funeral plans, you are essentially paying for your future funeral at today's prices. You may need to top up your funeral plan annually, but you can rest assured that the cost of your funeral will be covered in the event of your death.
Complete an enquiry form, and a funeral director will call you back. You can also reach Fenix Funeral Directors over the phone.
Fenix Funeral Directors will help you make the day of the funeral special. We can arrange for flowers, songs, or a special hearse that honours and recognises the life your loved one lived. Let us know if we can add any special touches to the service. Many families choose to release balloons, play a particular song that reminds them of their loved one or serve their favourite meal at the funeral to commemorate their loved one. Others simply place a special letter or memento inside the casket before burial or cremation.
Let Fenix Funeral Directors help you add that special touch on the day of the funeral. We're always ready and willing to serve.
When you contact us at Fenix Funeral in Benfleet, you never have to worry about being treated like a "customer". For us, you are a fellow human being who needs support and help in a difficult time. You always get a personal adviser who is by your side through out the process.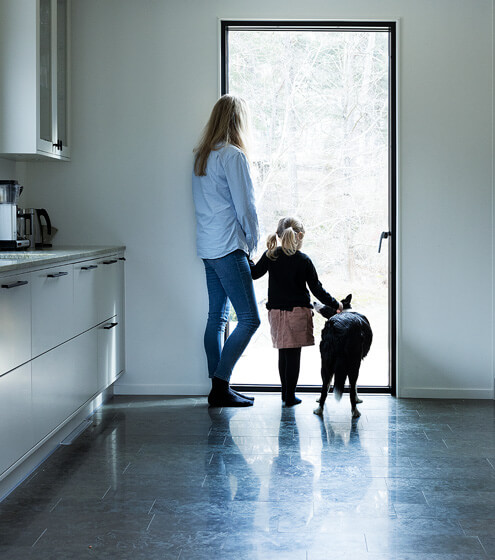 Planning a funeral in Benfleet
Organising a funeral isn't easy. Let Fenix Funeral Directors in Benfleet take care of your needs. We'll arrange the entire funeral, along with your input. At our initial meeting, we'll discuss your requirements and provide a quote. Following that, we'll arrange the service. This includes hiring the venue and officiant, flowers, music, decor and catering for the mourners in attendance. We'll also make sure to transport the deceased to the church, crematorium or cemetery, with dignity and respect.
We cater to all beliefs and traditions, whether you would prefer a religious ceremony or non-traditional celebration of life led by a celebrant. Fenix Funeral Directors can also arrange memorial services or commemorative events if they wish.
Your funeral director will provide a sympathetic ear and compassionate advice during the entire process. Contact us if you need more information about funeral costs, available venues or paperwork requirements. We will assist wherever we can.
Get in touch via the website if you would like a funeral director to call you back at a convenient time. You can also reach out to us over the phone.
Meetings by appointment only
We are experts at supporting families to make funeral arrangements, as well as other legal and practical arrangements, online and over the telephone.
However, many of our customers value meeting in person. We can come to you, or meet at one of our private meeting rooms.
Please note that
you must always book an appointment in advance
. You can easily book an appointment by calling us or sending an e-mail.