Fenix Funeral Directors in Milton Keynes
Trusted and affordable – from £ 995
Central Business Exchange 436 Midsummer Boulevard Central Milton Keynes Bucks, Milton Keynes
(By appointment only)
Contact us today
Our experienced team is ready to help you



Our funeral homes in Milton Keynes
The death of a loved one, whether amongst families or friends, is undoubtedly a difficult time. That's why it's important to find funeral directors you can trust, to receive vital reassurance that you aren't alone. The area of Milton Keynes has a strong community spirit and we are proud to form a part of that through the services that we provide.
As the largest town in Buckinghamshire, there are many churches to choose to hold a personalised funeral in the area. We have acquired local knowledge and have gotten to know the local businesses in Milton Keynes, including independent florists who can assist with special floral requests.
From the memorial service to arranging a burial or cremation, it's key to have a funeral director that will provide honest advice in order to arrange the perfect service for bereaved families. Here at Fenix Funeral Directors, we arrange a wide variety of funeral services. We provide stellar, professional service, a fitting tribute for your loved one, and no-obligation support.
What's more, every funeral cost is presented upfront and with transparency; you won't find any hidden costs from third parties with us. Compared to other local funeral directors in Milton Keynes, we won't be beaten!
Read on to find out how you can give your loved ones a funeral service they'd have been proud of.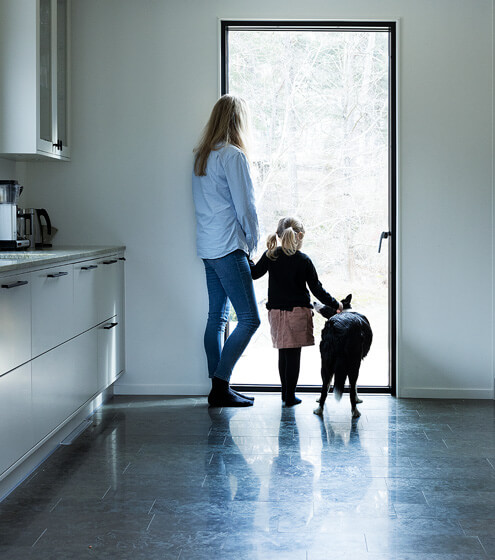 Planning a funeral in Milton Keynes
As one of the most popular cities in the UK, Milton Keynes has lots to offer. From stunning scenery to heaps of local services, Milton Keynes is home to a down-to-earth community.
In Milton Keynes proper, and its surrounding areas, it's key to find funeral directors that you can trust to provide quality funeral services.
The quality of service you're given in planning funerals may vary depending on numerous factors, so it's always important to contact a potential funeral director and make arrangements to chat over the phone or meet in person.
If you're looking for local, easy to find funeral directors in Milton Keynes, Fenix Funeral Directors is the perfect choice. We will help to arrange a touching, personal funeral service no matter the celebrant. What's more, we're well-versed to organise burials, cremations and many other services.
Whether you're religious or non-religious, there's something for you. Death can feel impossible to deal with - so why should a funeral be more difficult than it needs to be? That's something we subscribe to and aim to put into every service here at Fenix Funeral Directors.
Have a unique funeral service in Milton Keynes
Any respectable funeral director will know that a funeral must be a fitting tribute to your lost loved one.
As reputable funeral directors in Milton Keynes, Fenix Funeral Directors are prepared to go above and beyond to arrange funerals and services that tick every box. Often, the deceased may have requested specific funeral arrangements prior to their passing. This can include certain music, flowers, or, in some cases, a motorcycle hearse.
We're here to give you advice, quotes and much more, in order to make all the arrangements your loved one would have wanted.
Just contact us to inquire more about the special wishes and tributes we're used to arranging!
When you contact us at Fenix Funeral in
Milton Keynes
, you never have to worry about being treated like a "customer". For us, you are a fellow human being who needs support and help in a difficult time. You always get a personal adviser who is by your side through out the process.