Fenix Funeral Directors in Aylesbury
Trusted and affordable – from £ 995
2 Great Western Street Aylesbury, Aylesbury
(By appointment only)
Contact us today
Our experienced team is ready to help you



Our funeral homes in Aylesbury
Grief brings unbearable pain, and we understand this. Having experienced personal loss and the difficulty of planning a funeral, we have made it our goal to take you through the practical steps and provide a stress-free funeral service for our clients. If you are looking for reliable funeral directors in Aylesbury that spend valuable time taking into account every aspect of the funeral planning process, turn to Fenix Funeral Directors.
Every funeral is unique as it strives to honour the memory of the particular person that is no longer with us. As part of our funeral services, we aim to add personal touches to the service that make it memorable. Nothing is considered too much trouble for us, from the types of funeral vehicles you wish to use on the day to specific floral arrangements.
Whether you wish to place a permanent memorial in the burial ground where your loved one will lie, or you want to scatter ashes at a beautiful location, we provide all the support you need to do this. You can rest assured that Fenix Funeral Services is by your side during this sorrowful time.
When you contact us at Fenix Funeral in Aylesbury, you never have to worry about being treated like a "customer". For us, you are a fellow human being who needs support and help in a difficult time. You always get a personal adviser who is by your side through out the process.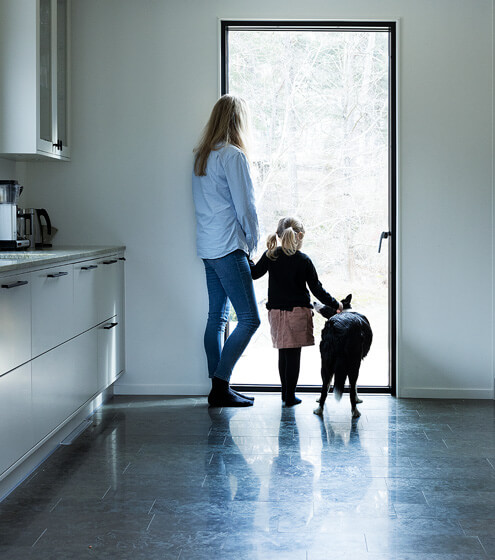 Planning a funeral in Aylesbury
For those planning a funeral service in Aylesbury, Buckinghamshire, all the staff at Fenix Funeral Directors can help and offer advice. Our dedicated professional team at our funeral home cares about delivering respectful funeral arrangements. We understand that every funeral, burial, or cremation service is a personal occasion. We pride ourselves on a very professional service that fulfils all your needs. We are committed to providing a funeral that honours your relative or friend's memory with dignity. We do everything possible to guide you along the way.
Our high standard and practical approach to assisting our customers have resulted in us becoming one of the most trusted funeral directors in Aylesbury. If you require help with planning a personal service for your deceased loved one, get in touch with our team today.
Meetings by appointment only
We are experts at supporting families to make funeral arrangements, as well as other legal and practical arrangements, online and over the telephone.
However, many of our customers value meeting in person. We can come to you, or meet at one of our private meeting rooms.
Please note that
you must always book an appointment in advance
. You can easily book an appointment by calling us or sending an e-mail.
Funeral directors in your area