Fenix Funeral Directors in Harborne
Trusted and affordable – from £ 995
172 High Street Birmingham West Midlands, Harborne
(By appointment only)
Contact us today
Our experienced team is ready to help you
Our funeral homes in Harborne
If you are a family in Harborne grieving the loss of a friend or relation, you may be looking for a reliable and affordable funeral director. Funerals can cost anything up to £5000. Not only are there hidden costs, cremation or burial fees, third-party costs, but every detail outside of the funeral directors fees adds up in the end.
At Fenix Funeral Directors in Harborne, our funeral fees are entirely transparent, understandable and flexible. When you receive your obligation-free quotation, it reflects the total amount that you will pay. We work within your budget to make things as easy as possible. Our dedicated team is here to support you in every way, and therefore, you can trust us to arrange the type of funeral you want and the type of funeral within your means. We organise traditional funerals, non-traditional funerals, and non-religious celebrations. Trust us to carry your and the deceased's wishes in a compassionate and dignified way. The funeral director can give you more information. We have funeral packages starting at £995.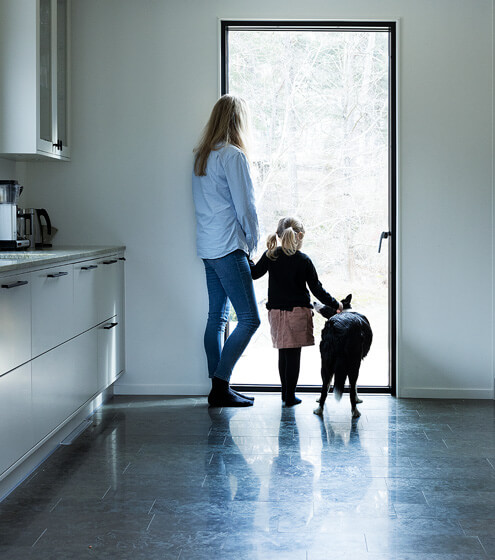 Planning a funeral in Harborne
During the difficult time of losing a loved one, the last thing on your mind should be to find funeral directors near Harborne, Birmingham. We understand that you and your loved one have created many memories in and around the neighbourhood, and we can assure you that our Fenix Funeral Directors in Harborne know the local funeral industry best. Creating a ceremony to honour the deceased, to us, is easy. There are many funeral options to choose from, and with the help of our family funeral directors, you will find the most suitable choice for you and your family. From a simple memorial to arranging a chapel or funeral service in your own home, we have the know-how to assist you in every detail. Get in touch over the telephone or via our online enquiry form. We can take you through the funeral arrangements and explain the logistics of dealing with a death in the family.
Have a unique funeral service in Harborne
Personalising a funeral in Harborne, Birmingham, will bring you and your loved ones great comfort in dire emotional turmoil. Funeral services that include personal traits or special memories of the deceased uplift the funeral day. Consider the factors that made your relative happy. If it is your wife that has died, she may have loved flowers. Think of the food they preferred to eat or the vehicles they admired. All these ideas will help you put a funeral service together that will instil a warm feeling in your fellow mourners. Our independent family funeral directors can handle anything, and therefore, you do not have to shy away from a seemingly outrageous request. A Fenix Funeral Director will do everything within their means to get these special wishes right.
When you contact us at Fenix Funeral in
Harborne
, you never have to worry about being treated like a "customer". For us, you are a fellow human being who needs support and help in a difficult time. You always get a personal adviser who is by your side through out the process.