Fenix Funeral Directors in South London
Trusted and affordable – from £ 995
South London
Contact us today
Our experienced team is ready to help you



Our funeral homes in South London
At Fenix Funeral Directors in South London, our experienced team is here to help you plan the perfect funeral for your loved one. We have funeral homes across this large area of London from Wandsworth to Croydon. Whether you live in South London or you simply want the funeral to be held here, we will provide you with a professional service and help you throughout the whole process.
We provide a compassionate service, and we will be with you every step of the way. We know this can be a distressing and difficult period, especially if this is your first time planning a funeral. You may have questions about location, the types of funerals available or the legalities. You can rest assured that our advice and guidance is always free at Fenix Funerals.
We can help you plan a fully bespoke funeral service or something simpler, and you can work with us over the phone or we can meet in person. It's completely up to you. We also make sure our pricing is transparent, so you always know exactly what you will be paying without any unexpected fees.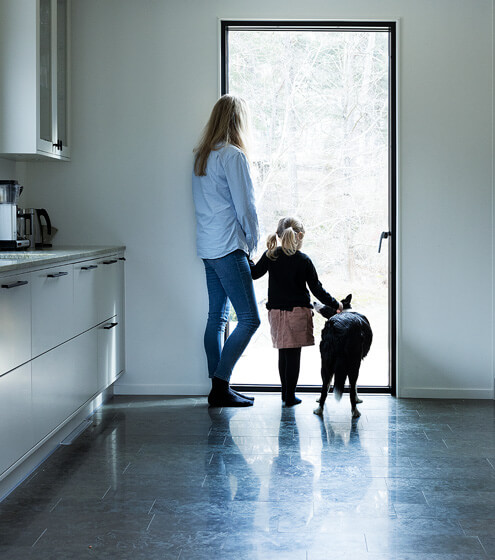 Planning a funeral in South London
As South London covers such a large area, many churches, chapels and other religious buildings are available to choose from. You may prefer a non-religious funeral service and there are also many crematoriums and cemeteries in the area. You might already have an idea in mind of where you want to hold the funeral, or you may want our expert advice. Either way, we will be happy to assist you throughout the whole process.
If you are just starting to plan the funeral, we suggest that you contact us. You may want to reach out over the phone or via the website. You can discuss your requirements with one of our friendly funeral directors in South London and we can take it from there. We make it easy to arrange everything from the comfort of your own home, but we are also more than happy to meet you and your family in person. Everyone has their own preferences, so we are happy to help in the way that suits you best.
We can even provide you with a free legal consultation or connect you with specialist probate lawyers to help with the legal side of things. And if you are planning the funeral in a group with your family, we can host a meeting at one of our funeral homes to make the planning process even easier. Whatever you need, we are here to help.
Have a unique funeral service in South London
Do you have something special in mind for the funeral you are planning? For many people, planning the perfect tribute involves adding personal touches to the service. This could be something as simple as playing a favourite song during the service, or it may include preparing a personalised floral arrangement. Every funeral is different, and it's natural that you want to make your tribute unique.
We are happy to help you with any special wishes you have in mind, and we can also make suggestions. We always strive to provide an excellent, bespoke service. Our experienced funeral directors in South London have been involved in many different funerals, and we are happy to help in this area if it is something you require. We have close relationships with churches and chapels across South London and we will be happy to make all of the arrangements for you. When you turn up on the day, everything will be exactly as it should be.
When you contact us at Fenix Funeral in
South London
, you never have to worry about being treated like a "customer". For us, you are a fellow human being who needs support and help in a difficult time. You always get a personal adviser who is by your side through out the process.