Fenix Funeral Directors in Powys
Trusted and affordable – from £ 995
Powys
Contact us today
Our experienced team is ready to help you



Our funeral homes in Powys
Welcome to Fenix Funeral Directors in Powys. Since 2014, Fenix Funerals has provided our clients with the most comfortable funeral-arranging experience - by helping you pick each funeral detail to suit your needs, and your budget, from the privacy of your home.
We know that this time is far from easy, so we have developed a process that is completely stress-free for you – because everyone deserves to say goodbye with peace of mind.
Though funerals often follow a traditional order of events, whatever unique ideas you may have are always welcome. Should you want a never-seen-before flower arrangement, or a particular musical selection to be played, or even a specific orchestra to be hired – just speak to us, we'll do what we can. At Fenix in Powys, every detail is important to us, as it is our mission to make this day special in the exact way you have in mind.
When you contact us at Fenix Funeral in Powys, you never have to worry about being treated like a "customer". For us, you are a fellow human being who needs support and help in a difficult time. You always get a personal adviser who is by your side through out the process.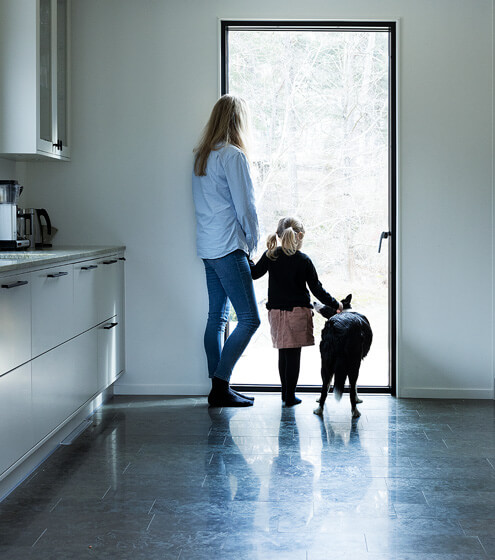 Planning a funeral in Powys
Whatever you have in mind – whether it's a traditional funeral or a non-traditional funeral, with cremation, or burial – our caring advisors are here to assist you. We are on-call to give you and your loved ones support, advice, and accurate cost recommendations, because we want you to choose a funeral deal that frees you from all unnecessary costs or surprises down the line.
At Fenix in Powys, you can book everything in one go; via a phone call, on this webpage, or by meeting us – you choose how. And if you've got an organising-group for the funeral, we'd be happy to host a group meeting, so that no one in your group feels left out.
At Fenix, we have the full expertise to guide you through any legal steps (including estates and wills), whilst we put your funeral arrangements into action. If it's your first experience of an event of this nature, it can seem overwhelming at times. Rest assured, we're here to take any weight off your shoulders. Our attentive advisors are always ready to answer any funeral-related questions so that you're never in the dark – this means no hidden fees or unexpected delays.
Meetings by appointment only
We are experts at supporting families to make funeral arrangements, as well as other legal and practical arrangements, online and over the telephone.
However, many of our customers value meeting in person. We can come to you, or meet at one of our private meeting rooms.
Please note that
you must always book an appointment in advance
. You can easily book an appointment by calling us or sending an e-mail.