Direct Cremation in Hampshire
An unattended Direct Cremation allows you to choose how to honor your loved one at a later date.
Price: £ 995
Upfront prices. No hidden fees
Collection and care of the deceased
Our classic wood effect coffin
Unattended cremation
Ashes returned to you, on request, at a small additional cost
Free support and advice from our expert Bereavement Team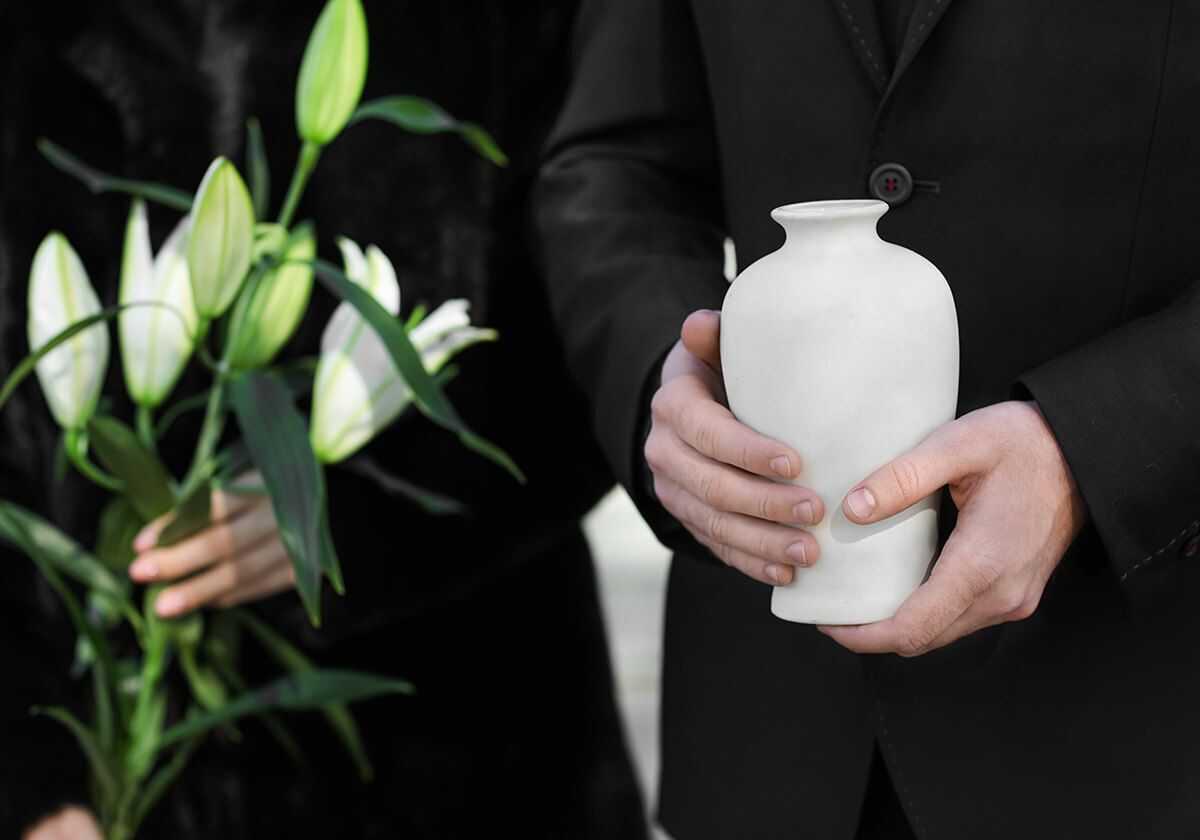 A beautiful funeral made affordable
Our Direct Cremation package is an ideal option for people looking for a low-cost, stress-free cremation. Receive the ashes to your door, then celebrate their life how you wish at a later date.
Collection and care of the deceased
Our classic wood effect coffin
Delivery of ashes
Unattended cremation
We're here to help you with everything you need
Our classic wood effect coffin
A smart, simple wooden coffin of our choice, including interior furnishings.
Please note:
Other costs you may need to pay:
Doctors' fee of £82/£164 for cremation certificate(s)
Please contact us if you would like to add a personalised touch: celebrant or minister, floral tributes, limousines, dressing and viewings, memorial stones.
Personal service
Fixed price
One-Stop Source
How it works
Plan a funeral in 3 simple steps.
The first thing to do after a death is to order the retrieval of the deceased. Then you can plan a funeral in three simple steps.
1. Start by contacting us
Receive a quote and advice completely free of charge. During the consultation, you will have the opportunity to share your wishes for the funeral with us and ask all the relevant questions you may have.
2. Confirm the ceremony arrangements and legal requirements
After an initial consultation, we can plan a suitable and dignified funeral together. We can also make sure all legal aspects are in place. Thanks to our expert Funeral Arrangers, you will be provided with the perfect guidance and advice to give your loved one the perfect send-off.
3. Attend the funeral
After we have carried out the funeral arrangements according to plan, we recommend that you speak with our Support Team to handle any administrative or legal requirements, allowing you room to grieve.
Our reviews
We are proud to help create memorable moments for our customers, here is what they have to say..